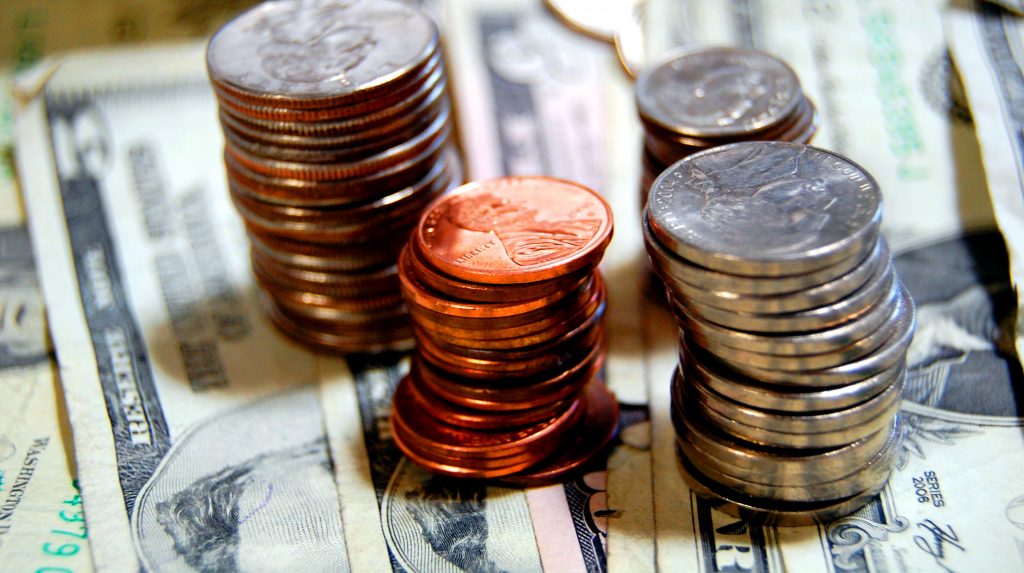 Effective money management relies on long-term balance, reconciling income with spending obligations.  In order to remain in the black and make ends meet, you must consistently bring in more money than you spend.  And with so many spending demands placed on households, staying on the positive side of things can at times be a tall order.
Fortunately, when household resources fall short of meeting financial obligations; there are two ways to restore balance.  The first way to rebuild equilibrium is to find savings and reduce costs, lowering your overall financial commitment.  The other way to get ahead, without sacrificing your standard of living, is increasing the amount of money you take home.  Of course, a combination of the two also yields similar, desirable results, raising resources while simultaneously cutting costs.
If your cash flow suffers from income insufficiency, it may be time to expand your household earning potential. For immediate results, consider the following money-making strategies, capable of turning around your financial outlook.
1. Become an Entrepreneur
Although it isn't for everyone, self-employment has a substantial upside.  And while it's true, starting your own business may require investment, contrasting various funding options uncovers installment loans and other types of personal financing, which can be used to fund your start-up.  In some cases, small business loans may also be available to assist with start-up costs, sponsored by government and social organizations, backing entrepreneurs.
A sound business plan is essential for entrepreneurial success.  If you are inexperienced as a self-started, it doesn't necessarily exclude you from taking a stab at your own venture.  If unsure, take advantage of resources for entrepreneurs.  In the United States, for example, the U.S. Small Business Administration extends widespread resources, furnishing insight about every aspect of self-employment.  In addition to start-up opportunities, franchises pose entrepreneurial possibilities, getting you started with support and guidance.  Franchise fees can be limiting, however, if you are working with a small budget.  On a shoestring, it may make more sense to start small, without giving up your day job, until your new venture takes off.
2. Boost Your Skill Set
Compensation is typically commensurate with experience and ability, so bringing more to the table is a fast track to higher pay.  If you see an opportunity with your current employer, make the most of your mobility, striving to learn the skills necessary to advance.  In some cases, employers will contribute to the cost of education, when schooling or certification is required to get you up to speed.
Depending upon your position and field of expertise, stepping-up to higher pay may involve a job change or a move to a new employer.  Even if you have to borrow money to get credentials, boosting your salary potential yields long-term dividends, so investing to expand your skills makes financial sense. One way of upgrading your skills is through the furthering of your education. With plenty of online courses offered online, you won't have to incur the same costs as going to a traditional college. If you're a teacher hoping to advance your career, you can now take your masters in education online without the need to step into a physical lecture hall.
3. Take a Side Job
It isn't always possible to expand earnings with your primary employer, so you may choose to take-on another job.  If you're motivated by a short-range financial goal; seasonal work or a contract job may be all that's needed to fill the coffers.  If your income consistently falls short, on the other hand, you may benefit from a more substantial commitment, adding another job to your full-time schedule.
Barring a conflict of interest, it may be possible to work in your field, but retail, hospitality, and delivery positions (among others) are also well-suited for earning additional part-time income.
Finding financial balance sometimes calls for additional income.  While trimming spending helps, it isn't always enough to keep you in the black.  Adding to your credentials and skill set can command a higher wage, or you can boost household earnings by taking a second job.  And if a higher paying job isn't available, it may be possible to create one, as an entrepreneur.
(Visited 195 times, 1 visits today)

Kara Perez is the original founder of From Frugal To Free. She is a money expert, speaker and founder of Bravely Go, a feminist financial education company. Her work has been featured on NPR, Business Insider, Forbes, and Elite Daily.