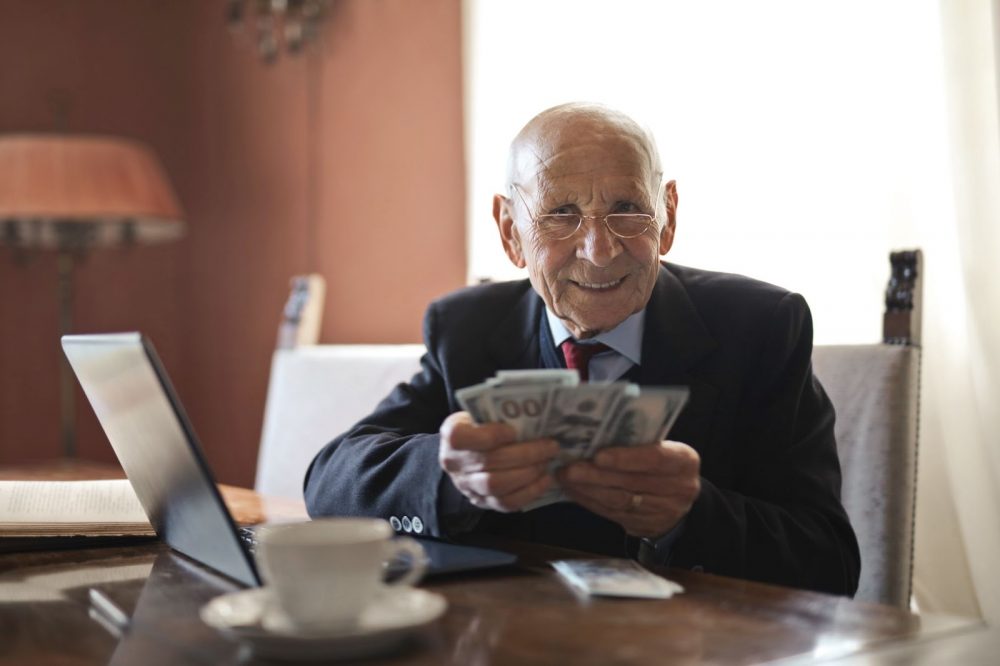 Retirement can be scary and uncertain. The thought of an unknown future, the financial burden of living on our own, and the inability to work growing old can make us concerned. There are ways to prepare financially for retirement that can help to maintain the quality of life as we age.
For some, it is a time of freedom, relaxation, and relief, but it is also a time when financial stability declines. You may not have the same income as you did before retirement or any savings that are set aside for this period in life.
However, you can save money to keep up with life. It is important to understand that once you retire, the options for earning become limited or null. Either you are receiving a pension or dividends on your investments.
The fundamental principles for enjoying a frugal retirement are constant, although there are several tips that we will discuss in the latter part.
These principles can help you get started with frugal retirement planning:  
Plan ahead – We can't anticipate how much income each year is going to cost in retirement. So it is never too early to start planning.
Create a budget– Even if it means cutting back on expenses now.
Get organized- Create folders for tax documents, bank statements, and investment information, etc.
Start investing now– Put aside a little share from your income into assets.
Tips for a frugal retirement
Living a happy retirement life is bliss and very much possible. There is a difference between frugality and frivolity. You can cut off unnecessary expenses and live on a budget, but that does not mean you need to buy inferior products and compromise on comfort.
Frugal retirement aims to have a cost-effective lifestyle without making sacrifices. Perhaps you now want to reap the benefits and enjoy life after all that hard work you did. So, how to save enough money for a frugal retirement?
Affordable lifestyle
The most common concern for retirees is how and where they are going to live. Understandably, you are not willing to compromise on the lifestyle you enjoy. Therefore, if living at your current location is expensive, then you must look for a new place like Texas. Moving to Texas can be a wise option because of its affordability and cost-effective lifestyle. In fact, for better catering you can borrow a payday loan at friendly conditions. To apply, visit creditninja.com/dojo/texas-personal-loans.
Pay your taxes now
You do not want hefty taxes on your retirement funds. It is the foremost aspect you should be concerned about, and instead of overfunding your tax-deferred retirement accounts, explore options for reducing tax liabilities. Make a tax-diversified portfolio, which includes income-tax-free accounts comprising health savings accounts, life insurance plans, and after-tax investments.
Plan a retirement budget
It does take strong willpower to shift your mindset from spending to saving. To do so, you need to educate yourself and gain knowledge on retirement planning. The best approach is to understand your expenses and prioritize them. Track your income and expenses, and evaluate the number of funds you will need to support your lifestyle.
Keep your retirement on priority
It is time for you to think about yourself instead of others. It may sound selfish, but your retirement plan must be your priority. Instead of paying for extravagant family vacations or tuition fees, save that for a retirement fund. You need to start preparing now to be in a better position once retired.
Take care of your health
Health costs can put a dent in your retirement funds. Staying healthy and fit means you will not spend much on medical bills. A balanced diet and regular exercise is a good starter, besides you can always seek professional medical advice. Cutting off on your groceries and buying organic food is also an effective way of spending less and saving more. 
(Visited 1 times, 1 visits today)