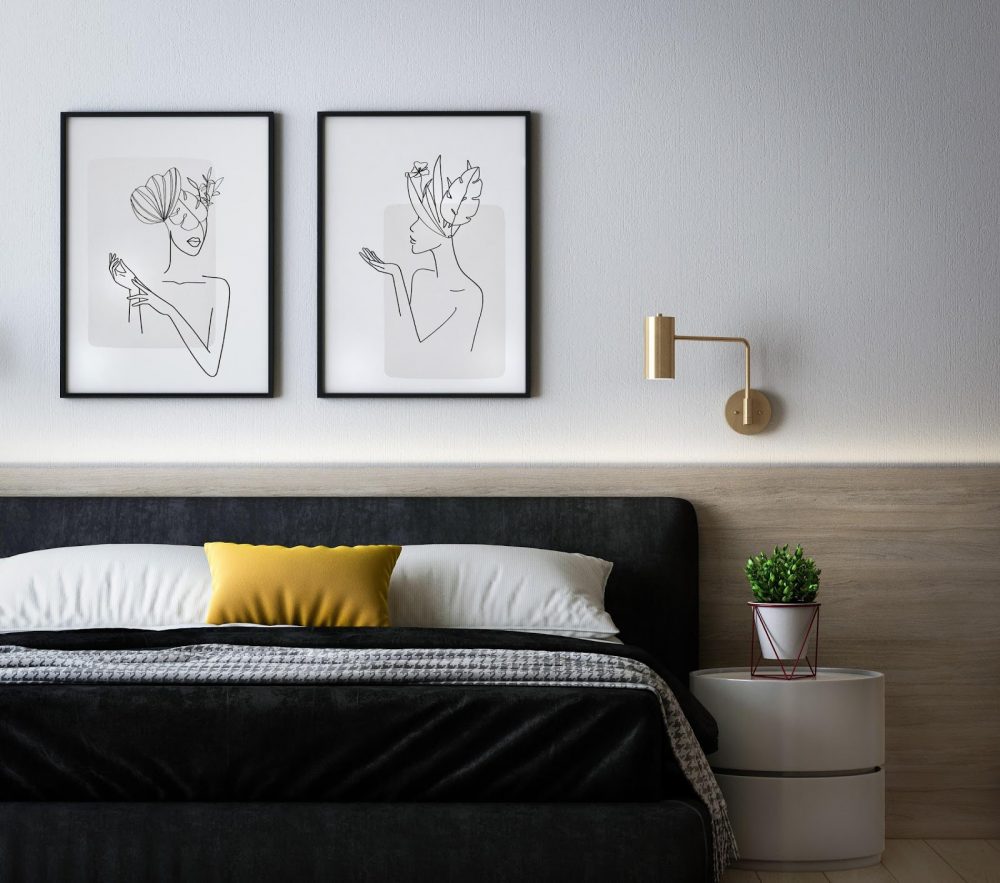 We all dream of having a beautiful bedroom that perfectly matches our style, but getting to that point is not always easy. You need to decide on paint colors, how you are going to decorate, and what furniture you will buy. Not only can this process be time consuming, it can also be expensive. 
However, while it might be tempting to skimp out on furniture for your bedroom and buy cheaper pieces instead, it always pays off to spend more on quality items. You spend a lot of time in your room, so you want to make sure your furniture is high quality and comfortable. Whether you are moving into a new house or just looking to give your place a makeover, here are 7 investment pieces you need for your bedroom:
There is just something so comforting about climbing into a warm, cozy bed at night and melting into your mattress—which is exactly why it is a good idea to invest in a quality mattress, like a Nolah mattress.  You are going to sleep on your mattress every single night, so it is important to have one that is comfortable and will last for a long time.
A good rug will not only pull together your bedroom, it will make your room cozier and more inviting. If you are not sure what type of rug to get, always stick with a classic. While you might be tempted to get something in a bold color or design, get something in a timeless color if you are going to spend a lot of money on it. Rugs with classic colors and designs will keep throughout the years.
Just like with a mattress, you spend a lot of time sleeping on your pillows. A good pillow will improve your sleep quality and will just make your bed so much more comfortable. You can never go wrong with investing in quality pillows, such as a copper pillow, which can make it feel like you're sleeping on a cloud. A copper pillow is luxuriously soft and supportive, and will stay cool as you sleep. 
If you are fortunate enough to have a big bedroom that you can fit a couch in, it is definitely worth it to invest in a quality one. You want your couch to be comfortable and sturdy, and investing in a more expensive one likely means it will last for longer. When in doubt, choose a couch in a neutral color so it will go in any room in your house if you decide to change its location.

A bed frame is going to be the focal point of your room, so you definitely want it to be high quality. There are tons of bed frame styles out there, from simple wooden bed frames to more ornate ones. Choose one that you know you will love for years to come.
Since remote working has become such a norm in society, it is about time to invest in a high quality desk chair. You spend all day sitting on it, so you want to make sure your chair is supportive and comfortable. When it comes to choosing a desk chair, always go for comfort over style (if you can't find one that has both). 
Basically all aspects of your bed are worth investing in, including your bedding. There is nothing better than a plush, cozy comforter and dreamy, soft sheets. Spending more money on your bedding will pay off when you start to have the best sleep of your life, every night.
As exciting as decorating your bedroom is, it is also stressful. While it is tempting to spend less on furniture, remind yourself that quality always beats quantity. You might spend more than you originally intended on, but having exceptional pieces in your room that will last for years will always be worth it.
(Visited 60 times, 1 visits today)