Saving money seems like such a simple concept, but when rent is due and your waterfall of other monthly bills start rolling in, saving can feel like an impossible dream. Fortunately, there are clever, more unconventional ways to save that could be leveraged to build your savings. Read on to find some of our favorite unexpected ways to save money.
1. Shop on Wednesdays
Why Wednesday? Most grocery stores release new offers in the middle of the week, normally on Wednesdays, so shoppers who browse the aisles also have early access to new deals and discounts. Plus, retailers will often honor coupons clipped from the previous week.
2. Negotiate your bills
The best tricks for saving money empower you to avoid sacrificing anything that you really want to keep. One way to accomplish this is by bargaining for lower rates on your landline, cell phone, insurance, cable TV, streaming packages, and other surprising negotiable services.
Create a list of all the bills that you routinely pay and dedicate an evening to calling each of your service providers. While talking to a representative, be sure to ask if there are any new deals available or anything you can do to save on your bills. Don't hesitate to put up a bid from a rival — they might be willing to match it.
3. Use Coupons
Coupons are not only free to access and locate online or in paper clippings, but they're also among the easiest ways to save money on the products you need and want. There's a coupon for anything and everything out there if you search in the right places. Whether you're grocery shopping or looking for a new pair of running shoes, there's a coupon out there!
New to the couponing scene? We recommended trying these excellent sites and applications:
RetailMeNot
The Krazy Coupon Lady
Savings.com
Honey
Groupon
SlickDeals
4. Stash away unexpected income
Even if you are past the age of getting birthday money from family, unexpected cash comes in many forms. It could be a bonus from work, a rebate on a recent purchase, or a stimulus check from the government. You'll be shocked by all of the spare income that accumulates if you open a new savings account exclusively dedicated to unexpected cash.
5. Try a no-spend holiday
If you can afford it, pick a day or two, or a week, and pledge not to spend any money outside of absolutely necessary expenses.
6. Use the 24-Hour Rule
With a self-imposed 24-hour rule, you can put measures in place that allows you to avoid buying unnecessary or frivolous products on every little whim. When it comes to non-essential purchases, give yourself 24 hours to think about if you need it or not. You'll be surprised to find how many impulse purchases are actually just a waste of your money.
7. Place a note on your card
By covering your card with a physical sticky-note reminder such as, "Have you met your financial goals for the month?", you can limit your spending and become more mindful of where your money goes. All you'll need is a small piece of paper or a piece of masking tape for this easy saving hack. No need for any wealth management services when you've got a pen and paper at home!
8. Pay with cash instead of plastic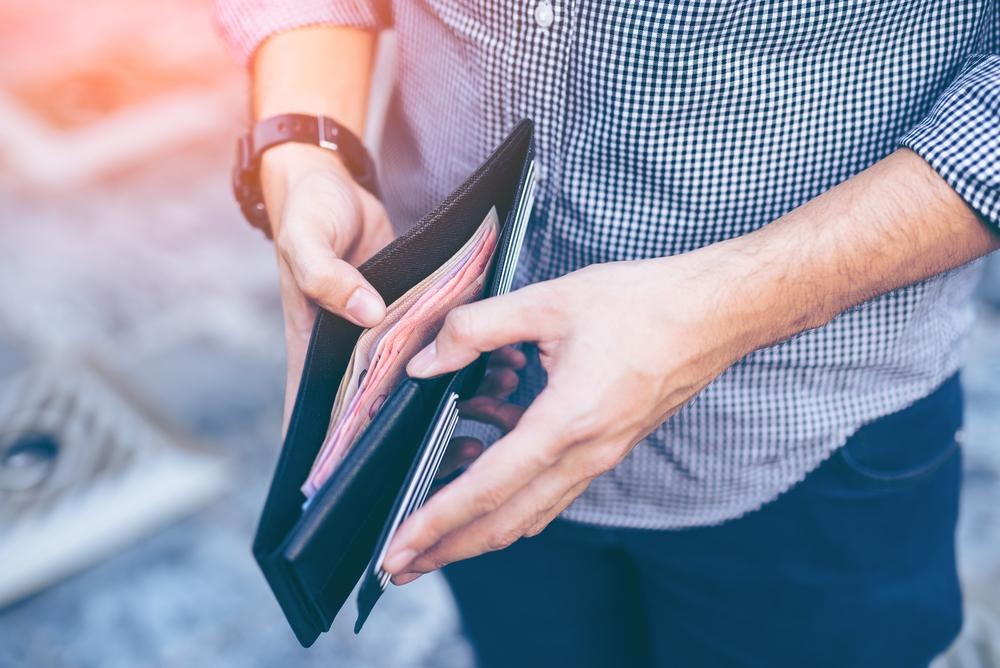 Thanks to the accessibility and availability of debit and credit cards, the vast majority of Americans don't carry cash with them. Withdrawing cash from your bank account, however, means you can better equate your money with a grounded sense of realness: every sheet of paper is a tangible manifestation of your hard work. You'll be harder-pressed to spare your cash than you are with plastic swipes, inserts, and taps.
9. Plan ATM withdrawals
Plan each ATM visit ahead of time to prevent incurring penalties. This is especially helpful for those who often find themselves making regular trips to the ATM to take out cash. Those withdrawal fees add up quickly if your bank doesn't waive them.
Which of these unexpected ways to save money surprised you? Which are you eager to try? Let us know in the comments below.
(Visited 13 times, 1 visits today)