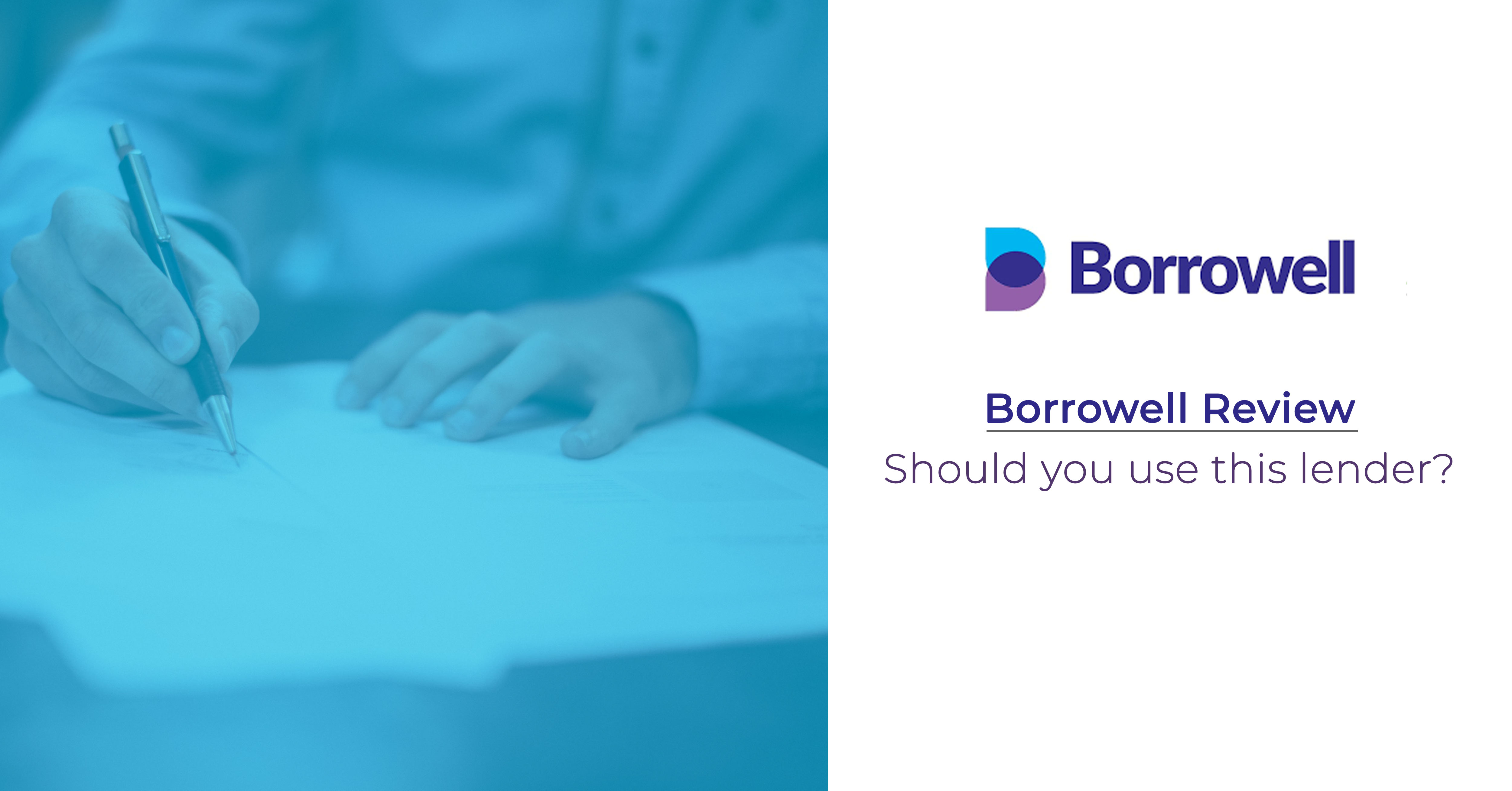 Borrowell is a financial institution in Canada. This is a company that claims to be able to help people achieve their financial goals. At the time of writing, they have over 1 million Canadians signed up to their services, although a substantial number of them are likely signed up for their free credit reporting services (Borrowell works with Equifax on this)
Borrowell is online-only. You won't be able to go into a branch to deal with them. They also tend to only allow you to obtain a loan if you have a decent credit score. However, this does mean that you can enjoy more favourable interest rates if you are approved.
Is Borrowell right for you? Check out this Borrowell review to find out.
Borrowell Canada Services
Borrowell in Canada has a wealth of different financial products to choose from. While we're mostly going to talk about their personal loan products in this Borrowell review, it is also worth noting that the company also provides:
Credit monitoring services

Credit cards

Mortgages

Banking

Investment
This probably tells you right away that Borrowell is serious about money. This isn't a payday lender or a company that routinely deals with people with poor credit scores. If you want to obtain a loan from Borrowell, then you are going to need to show that you know how to handle your money. Granted, there is still a chance that you could get approved for a loan with this company even if you have a poor credit score, but this company is (mostly) about ensuring that Canadians are in good financial health.
Borrowell Loan Product Overview
Borrowell has two types of loans available. You can get either a commercial or a personal loan from them. We are going to focus purely on their personal loans here. It is worth noting that the terms for a commercial loan are not that much different from their personal offerings, but you will need to submit a few more documents if you are applying for the latter.
The amount you can borrow
Borrowell allows you to borrow anywhere from $1,000 to $35,000. It is exceedingly tough to get approved for a loan down the upper end of the spectrum, and due to the minimum term of the loan (more on this in a short while), we doubt that many people will want to be using Borrowell if they are only planning to borrow a few thousand dollars.
Minimum loan terms
The minimum term for a personal loan with Borrowell is 36 months, with the longest available term being 60 months. While you can borrow money and pay it back whenever you want without any extra fees, we do feel that a minimum term of 36 months on a smaller loan is a rather sizable amount of time. As a result, if you are looking for smaller amounts of cash (sub-$2,000), then Borrowell may not necessarily be the right lender for you. A lender with minimum terms of 12-24 months would probably be more suitable.
For medium-sized loans ($4,000+), we think that the minimum loan term with Borrowell is good enough, and it will ensure that you can keep those monthly repayments low.
Interest rates
The interest rate with Borrowell's personal loans will vary from 5.99% to 29.19%. In our experience, you are more likely to get an interest rate somewhere around the 11-12% mark. This is about average for a personal loan of this size. You will struggle to beat this unless you have an almost perfect credit score.
There will also be a loan origination fee of between 1% and 5% added onto the loan. This information is given when you apply, so you know exactly what you are going to be paying. There are no hidden costs.
Application Process
Despite being an online company, the application process for a Borrowell loan can be a bit on the lengthy side. This is because this company is all about making sound financial decisions, and they really do not want people to jump into a loan that they can't afford. If you want to be approved for a loan you will need the following:
Your last two paychecks, although you can also provide a notice of assessment if you are unemployed.

You must be making at least $20,000 per year before tax

You must have a sizable credit history, and your score needs to be a minimum of 660 on Equifax.
You will receive a decision when you have completed the application process, but do bear in mind that this is automated. While it is rare, Borrowell has been known to rescind their offers of a loan if it is a little bit too risky for them or the right details haven't been provided. It is highly unlikely you will be able to get approved for a loan with this company if you have missed a couple of repayments on other things in the past year.
As you can see, applying for a loan through Borrowell is only going to happen if you have a sound financial situation. It isn't designed to get you out of a financial hole. Instead, Borrowell loans are designed to provide you with a longer-term loan for something e.g. a vacation, house renovations, a new vehicle, or some new furniture for your home. It isn't to get you through to your next paycheck.
Receiving your loan and paying it back
Once you have been approved, the money will be in your account within 48 hours. It's not speedy, but we doubt anybody that is applying for a Borrowell personal loan needs cash desperately. The repayments will be taken out of your linked bank account each month. There are fees (and dings to your credit score) if you miss even a single repayment. In fact, a single missed payment can have fees of over $40.
Pros & Cons
Here are the pros and cons of borrowing from Borrowell. Make sure to carefully read this section so you can effectively weigh up whether this company is right for you or not.
Pros
Borrowell's personal loans can be fantastic if you're looking to improve your credit. Borrowell works closely with Equifax, and they report payments (and missed payments) directly to them. You will even have access to your Equifax credit score throughout your loan. This way, you will be able to see how your credit score gets better over time.
In addition to this, their loans are fairly flexible. With Borrowell, you will be able to choose the repayment structure of your loan. Borrowell will give you a competitive interest rate for it. The best part is that if you do pay off your loan early, you do not need to worry about any extra charges. This company loves it if you pay your money back early (but again, which company doesn't?). This is great if later on, you want to consolidate the debt that you have.
Because Borrowell does not cater to those with low credit scores, the interest rate can be kept at an affordable rate. In fact, the rate is pretty much on-par with many loan products offered by traditional banks. Although, this does mean that you won't be able to apply for one of their loans if you have a poor credit score.
Cons
After reading through countless personal loan reviews for Borrowell on the BBB, it seems that people have very few issues with their loan products. We think you could possibly encounter issues only if you're trying to improve your credit score. The Borrowell credit score does seem to be a little bit inaccurate on occasion. You may find that Borrowell thinks that your credit score is lower than what other financial institutions are reporting. This can cause issues. However, if you have a solid credit score, then Borrowell should be fine for you. Remember: it doesn't really need to be that high for Borrowell to approve you for a loan either.
The only other issue is that the application process can be somewhat convoluted. You will need to supply a few more details than what other lenders typically require. However, note that this relatively meticulous process is one of the reasons why Borrowell is able to keep their interest rates fairly low (in comparison to most other online lenders)
Borrowell may not be ideal for those who need to get their hands on a loan quickly. It will take a few days for the money to go into your account once you have been approved. However, as mentioned above, anybody who has been approved for a loan with Borrowell is unlikely to be hurting for cash in the immediate future.
Conclusion
If you have a decent credit score and want to borrow a sizable sum of money, then Borrowell may be a great option for you. Their loan terms are generous, and by working with a company like Borrowell, you will be able to see improvements on your credit score.
You will want to avoid this company if you have a bad credit score, though. Just going through the application process will give your score a hit. This loan company has been built for those who want to consolidate existing debts that they have under control, or perhaps those who want to purchase a vehicle or some home furniture. Only sign up for a Borrowell loan if you're sure that you can commit to it long term.
(Visited 75 times, 1 visits today)