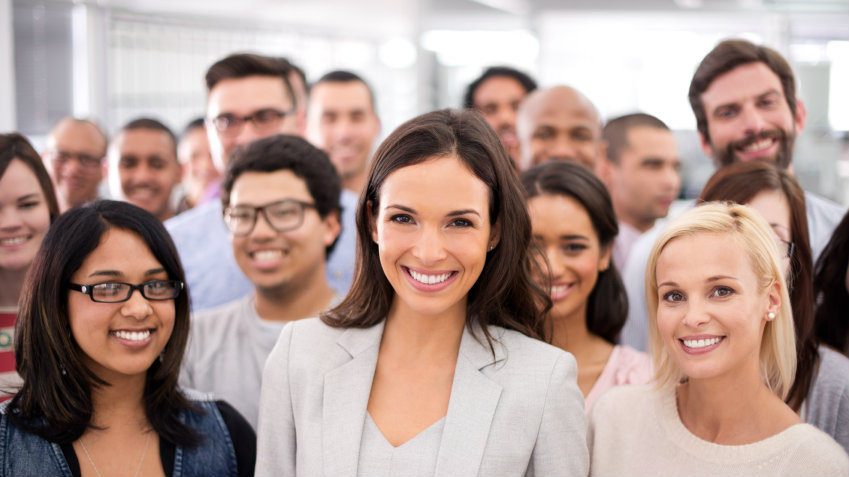 Image: http://media.benefitspro.com/benefitspro/article/2016/03/09/happy-employees-getty.jpg
It's no secret that successful companies are those with a workforce who are satisfied in their work. There's nothing worse than dragging yourself to a work environment every day that you truly hate; working with inefficient systems and feeling completely underappreciated in your role in the company.
This kind of situation leads to team members becoming unproductive, lazy and quickly not caring about how well they do their job. For business owners, this is a situation you must try to avoid. A happy staff means a productive staff and that's what you need to be successful in business.
Keeping your staff satisfied at work is one thing, however, keeping them motivated is an entirely different thing. It's important to create milestones, goals and show that there is possibility for growth. A great leader will be able to motivate their staff in a positive way and have the entire team rowing in the same direction, working towards one universal goal.
Your team should feel apart of something, they should feel inspired and they should be motivated to achieve those goals daily. Make processes easier for staff with the use of useful business software, an invoice app, simple time management applications or even a more functional office layout and show staff you care.
Keep reading to learn why employee satisfaction is vital for your business to grow and what you can do to improve it.
Benefits of Satisfied, Motivated Employees
With your staff happy and motivated in their job, you can expect a range of advantages in your business. They will become more committed to their job, care more and want to do their job to the best of their ability. They won't just turn up and go through the motions, day-in, day-out, but instead will strive to succeed at their job becoming more efficient in the process.
Happy employees lead to an improved company culture and their attitude can be infectious for new members joining the team. When everyone in the office is frustrated and has a negative view of your company, that feeling will, naturally, be passed on to any new employees coming in the door.
How to Motivate Your Staff
Understanding the benefits you can expect from a happy, motivated workforce is one thing. However, knowing how to motivate your team and get the best out of them is key to moving your staff towards being satisfied in their work. Start with creating a positive office environment with clear lines of communication where everybody's opinion is considered useful.
Use constructive criticism, rather than being negative, and take some time to get to know your employees on a more personal level. Stepping away from being 'the boss' allows you to become a person and will make your team want to work harder for you.
Set a clear, concise goal that you are all working towards and help the team to gel together. Avoid having separation between departments and instead, allow every team to work seamlessly together towards the same goal. When your team are working together like this, it creates a unified approach and a common goal shared between all staff members.
Finally, be sure to ask your employees for feedback from time to time and take their opinions on board. Team members see things differently to management and their unique outlook on a particular element of the business can be invaluable to the success of the company. When you implement a change based on a staff suggestion, you will quickly see a boost in staff morale as your team are reaffirmed that they have an important role to play in the company.
Why Employee Satisfaction is Important For Your Business to Grow
With a happy, motivated workforce, the sky's the limit for your business. Your employees will be more productive, they will have a greater want to succeed in their jobs and will be more motivated to help the company achieve your common goal.
Always value your staff, treat them with respect and let them know that their input is important to the success of your business. With this approach, your business will be on its way to a successful future in no time.
(Visited 168 times, 1 visits today)