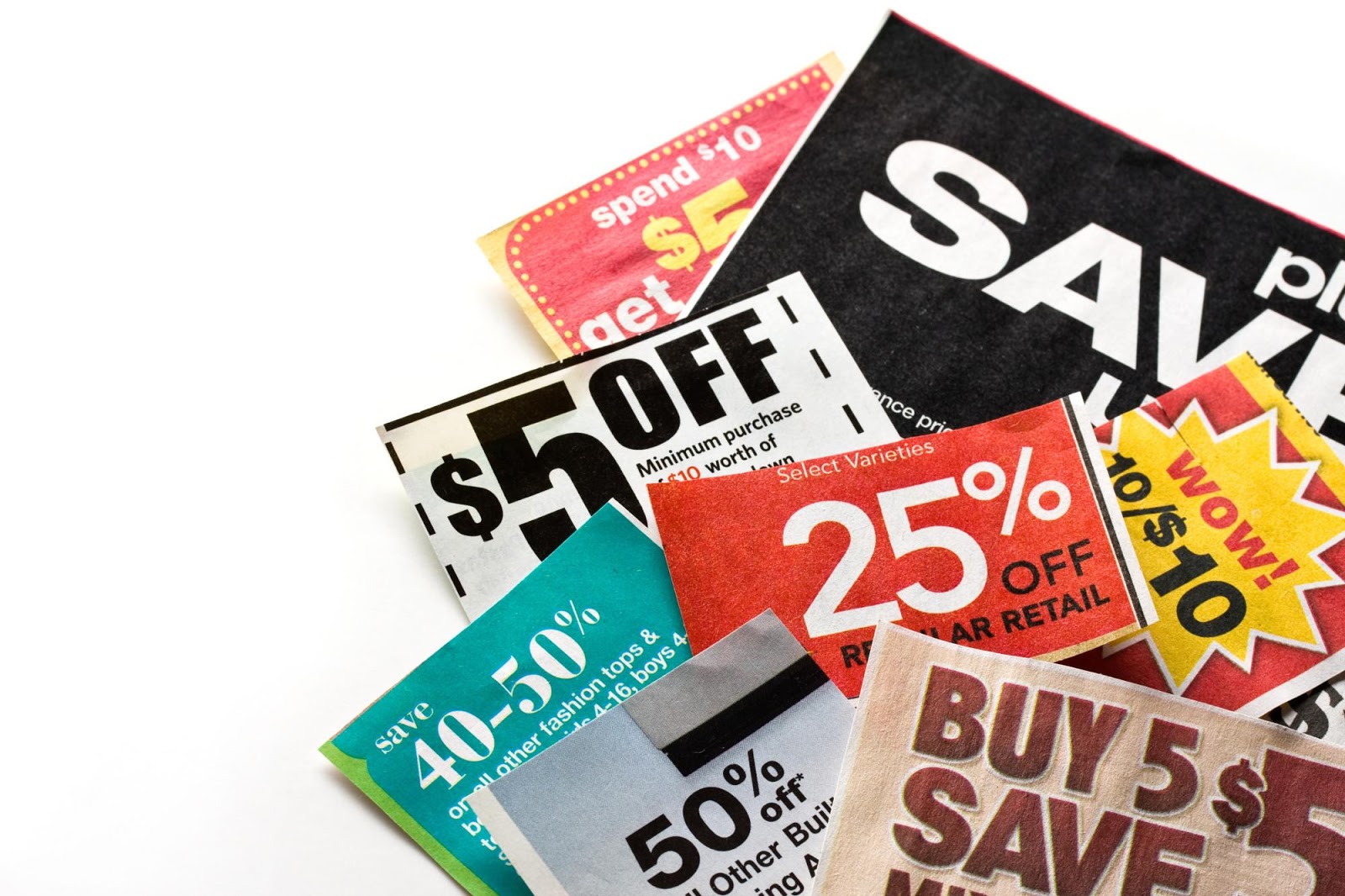 Learning how to get free stuff with coupons is actually a lot easier than you think. Many couponing skeptics now sing along to the coupon tune. Once you get the hang of it you'll be surprised by the sheer amount of savings you'll have at the end of every month.
In this guide, we explore some proven strategies that'll help you put your coupons to work. Read on.
How to Get Free Stuff with Coupons 101: Get in and Get Out
When you go to the store, don't linger there too long or else you might fall prey to all the marketing ploys designed to lure you into buying stuff that you don't need. Plan ahead of time, make a list of what you need to get and stick to it. The whole point of couponing is to save you money and not to splurge on items you didn't intend to buy.
Determine Price Points
Before you even hit the stores with your coupons, you need to establish what the price points for the items in your pantry are. Start by determining what the average price point of the items you purchase regularly is.
Keep a list of the average prices for those items. It's the only way you'll be able to tell if the price is a good deal when the items go on sale.
Next, identify the maximum price point on every item in your pantry. What's the most amount of money you're willing to pay for a particular brand without blowing your budget? Once you have a number, buy one or two items at that price if you must.
Then there's the deal price. What's the amount you want to pay for an item when it's on sale and you have a coupon you can use? If both factors meet your criteria, then stock up on enough of the items to last you until the next time there's a sale.
Finally, there's a stock-up price. When there's a sale on an item and you have a coupon that gives you the lowest possible price you've seen in your couponing lifetime, that's your cue to go crazy!
Collect as many of those items as you possibly can to last you the better part of your adult life. It's probably one of the most extreme couponing tips you'll come across but your future self will thank you.
Take Advantage of the Overage
Perhaps one of the best tips for couponing you'll come across is to take advantage of the overage. You get an overage when all your coupons exceed the sale price of an item.
This essentially means you'll be getting it for free! So, what happens to the excess amount you ask?
Well, you get to apply it to the other items in your shopping cart. It's a great time to stock up on the other household essentials on your shopping list.
Get Organized
Once you have all your coupons, the order in which you present them to the cashier matters a great deal. Say, for instance, you have a coupon for $10 off of a $30 item.
Most coupon tips recommend that that's the coupon you should use first. If you don't, the other coupons you apply to the sale might negate the $10 coupon bringing the total discount to less than $30. To be on the safe side give the cashier the coupon that gives you a price minimum before you apply any of the others.
Stock up on Coupons
Popular couponing tips and tricks encourage that you get multiple copies of coupons to maximize your potential for savings. That way if you're purchasing more than one of the same kind of item, you can apply a coupon for each of them.
For instance, if you purchase two bottles of your favorite shampoo brand, you can use two shampoo discount coupons. So how do you get your hands on multiple coupons? Some people often buy multiple newspapers just for the coupon inserts.
Your Store's Coupon Policy
Collecting coupons is only one part of the battle. The other lies in knowing you're your go-to store's policies on coupons are. Most stores don't openly advertise them but they'll certainly help you save a ton more money if you ask about them.
For instance, there's the price matching policy you can find out about. If another store in the area has a sale on an item, you can ask your local store to adjust their price and sell you that item at a similar price. Websites like Dealwiki are a great one-stop shop for the most competitive deals from your favorite stores.
Stack Coupons for Freebies
If you're wondering how to use coupons for freebies, a great way would be to stack store and manufacturer coupons on an item. Say, for instance, Walmart has a sale on a $2 jar of jelly. To get the item for free, you can use a $1 coupon from Walmart and a $1 coupon from the manufacturer.
Some Final Thoughts
When you think of extreme couponing, this likely conjures up an image of someone spending long hours at the store to get $1000 worth of groceries at a measly 50 bucks. While that makes for great TV, that's not how it works in real life.
Once you master the art of how to get free stuff with coupons, you'll be able to save a significant amount of money on your weekly grocery run. Looking for more ways to save? Explore our blog for more money-saving tips.
(Visited 44 times, 1 visits today)