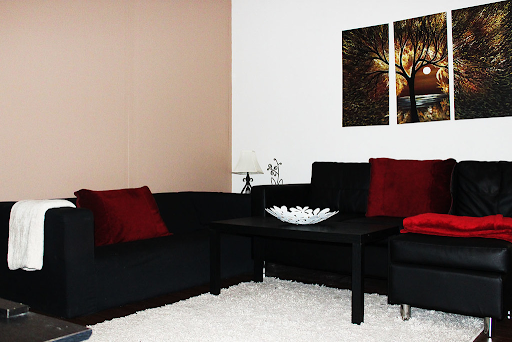 Do you want to create a new and fresh point of view in life? The answer is simple: all you have to do is to make a home makeover. The best way to do it is to choose the correct wall paintings for each room.
Having a fresh look at your home gives so many positive vibes to your life. That's why in this post, we're going to provide some guidelines on how to match the proper paintings for your room walls. We will also offer some tips on how to elevate your room style. So, without further ado, let's begin and explore the world of wall paintings.
Best Wall Paint for Your Living Room
Here are the top choices for your living room wall paint:
Adding neutral colors such as black and beige will add an exciting accent to your home. Once you repaint your living room walls, you will be mesmerized by how these colors stand out to your living space.
The mixture of yellow and green color is one of the best paints for your living room. It creates an active tone to anyone, and it gives off a warm welcome to your visitors.
Expert Tip: Fixing wall art decor to these wall paintings creates a superb perspective. If you want something unique to your living space, better check rustic farmhouse wall art.
Best Wall Paint For Your Dining Room
When choosing a well-suited wall paint for your dining room, here are the things you need to consider:
Most of the dining room gives neutral colors, such as steel, white, and grey. These are lifeless colors and cannot elevate the mood of your visitors. The best way to produce a lively tone to the dining room area is to add green colors. It boasts comfort to the guest and provides an excellent vision to your eyesight.
One of the best colors for your dining room area is an orange color. It will transform your dining room into an exciting one. As such, your guest will always feel in a party mood.
Expert Tip: Try adding a hanging light to your dining table. It will give a positive aura and a relaxing feeling to everyone.
Best Wall Paint For Your Bathroom
We suggest choosing a bathroom wall paints with neutral colors only. Here is the top picks wall paint for your bathroom.
Black and gray colors provide a nice classic feeling to your bathroom space. Combine these colors with a touch of white, and it will give a pleasant combination.
Blue color for your bathroom can make you feel relaxed. It helps you to think clearly and peacefully. Also, experts suggest that a blue color provides many benefits to the mind and body. It gives a natural calming effect.
Expert Tip: Make sure to install a clear glass window to your bathroom space. It allows the natural light from the sun to pass through inside your bathroom space. As such, it will create a very relaxing feeling to everyone.
(Visited 67 times, 1 visits today)