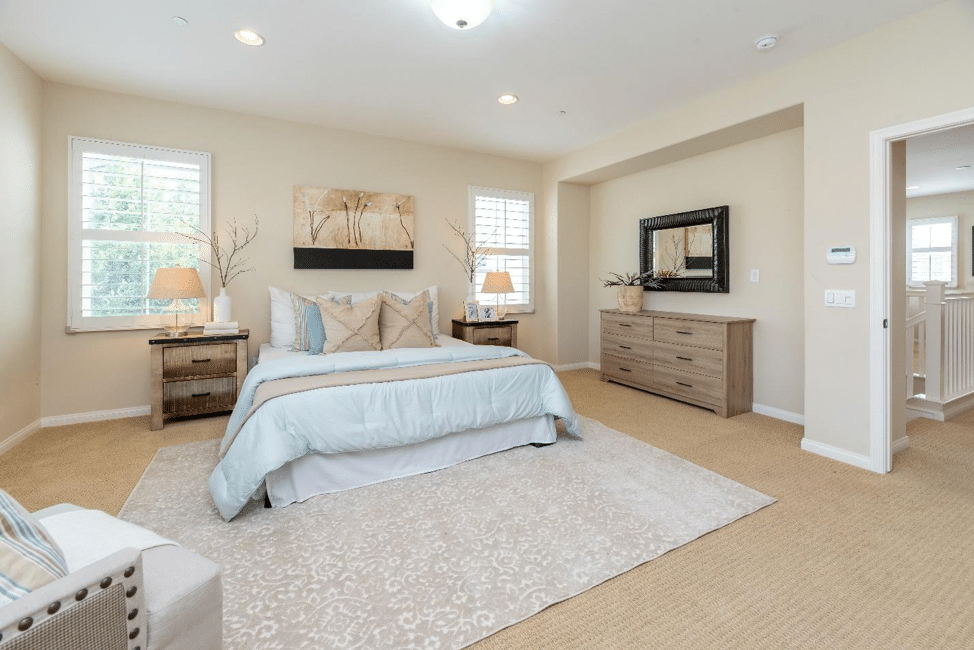 Big budget or small budget? Either way, the cost of a bedroom renovation can quickly get out of hand. Most of the time, you will end up spending more than you anticipated.
However, with proper planning, and making more economical decisions, you can renovate your bedroom within a planned budget.
DIY versus Professional: Assess your skills
Which is more economical; DIY or hiring a contractor? Obviously, DIY is the cheaper option. But only when you know what you are doing.
Furthermore, it depends on the scope of your project. If you want to remake the walls through paint, DIY it is. But if you plan to replace the walking or change the flooring, consider a contractor.
Remember, it will cost more if you mess up and a professional has to come and fix things. So, before you decide on a project is DIY, assess your skills; can you handle all the tasks involved?
In fact, you do not have to hire a contractor. You can hire a handyman, or enlist the help of a friend, who has both the skill and the equipment.
Pay cash
Before you even create a budget, ask yourself if you can afford a renovation. It does not make a lot of sense to take a loan for a home renovation of any kind. If you can't afford it now, postpone the project until you save enough.
Look at the big picture. A home renovation is not an investment with an immediate return. The only time it makes sense to take a loan is when you are renovating for a home resale.
Create a budget and stick to it
How much are you willing to spend on the renovation? With a figure in mind, you can start making smart choices. But without a budget, you will end up spending more than you can afford or have to leave out some of the places you intended to fix.
A budget helps you purchase items that are within your means. To make the process easier, create a checklist of everything you need. Then, window shop or go online to get the prices of the items in your list. Is the final amount within your budget? If not start removing the not-so-important things or consider cheaper versions of what you need.
Remember to allocate 10% of your budget to unforeseen expenses. There's always something you will end up forgetting.
Focus on long-term goals rather than short term gains
Let's say new windows are part of your bedroom renovation budget. You will save more money in the long run by investing in energy-efficient technologies such as triple glazing. The upfront cost is more. But triple glazed windows will reduce your energy bills, and they will last for long.
Similarly, if you are thinking of a new mattress as part of the remodel, go for a durable mattress.
Check out this review of some of the best mattresses in the market: Purple mattress vs Casper.
By focusing on the long-term, you are reducing the costs of subsequent renovations.
Watch out for sales
Now it's time to start getting materials. While at it be strategic and wait for sales. Around major holidays, retailers often run sales, where you will find as much as 80% discounts on home appliances and other items you might need. By shopping during sales, you could save hundreds of dollars if not thousands.
Also, while at the stores, check the scratch and dent section. Some people return items for minuscule defects. You might find very high-end lighting appliances, flooring materials, and vanities in this section for a fraction of the price.
Reuse materials
Want to remake the drawers or closet? Instead of replacing the whole thing, why not reface the exterior using paint. Or, even better, replace the doors and leave the rest of the closet or cabinet intact.
Alternatively, buy materials and fixtures you need from a salvage yard and building materials auctions. Another great source of perfectly fine fixtures and appliances at a discounted price is in buy/sell websites.
(Visited 69 times, 1 visits today)