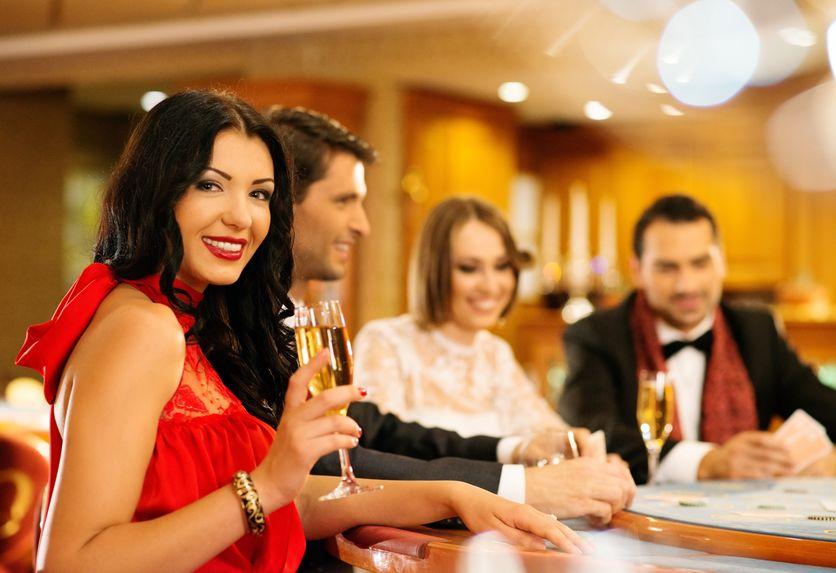 A night at the casino always promises to be a lot of fun but there are still precautions which need to be taken. Most of the time, playing at a casino will result in money lost unless you are prepared to do some groundwork to ensure that you know exactly how to recuperate your losses.
However, the temptation can then be to make your time at the casino overly strategic and formulaic. This can result in you having little to no fun. A casino is designed to be a fun place so you should make sure that you know how to correctly balance entertainment with wins. Here is what you need to know to help you find that balance.
Know Which Games to Play
The very first thing you need to know is which games to play if your goals are to win but also have fun. To start, the first ones you should rule out are slot games. They might offer thrilling gameplay and the chance to win massive jackpots but there is no guarantee that you can actually win that – you could waste all of your money feeding coins into the machine without ever actually landing a win.
Likewise, you should try to avoid the poker tables. Since you are playing only against other players and not against the casino, you cannot account for the skill of the other players. Even if you are a brilliant poker player, you might come up against someone even better than you.
Instead, it is best to opt for games which give a higher probability of being able to win. These are ones which you will be able to work in your favour like Blackjack and Baccarat. Both of these games have a more controllable aspect to them involving logic & not just luck, because strategies can be implemented to help your chances of winning instead of just fully relying on random chance.
Strategies in Winning Casino Games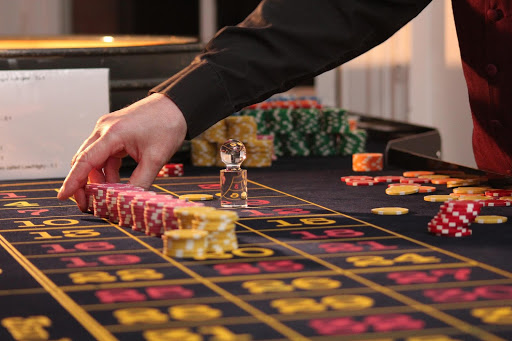 Blackjack
Blackjack follows a series of plays which are partly based upon tactical maneuvers which you can learn, increasing your chances of winning. You are certainly able to pick up even a basic strategy online and it won't take you long to memorise it with a few tips and tricks. Some tables even allow players to keep a basic betting card so they can refer to plays quickly and easily if they are struggling.
You might also want to look into card-counting. This is when you memorise the cards which have already been played in an attempt to predict which ones are going to be dealt next. It is incredibly complex and casinos have some strict controls in place to catch people who try but it might prove to be a lucrative exercise to those who wish to take the risk.
Baccarat
Baccarat is one of the best games to choose if you are looking to win big and have fun, as it's a favourite of many high rollers around the world and is very easy to play. Since it is based on logical plays, it becomes very easy to work the games to your advantage. Check out this article on Baccarat strategy by pro player Stephen R. Tabone for some interesting information about some of the strategies available for you to use.
One of the most common strategies in Baccarat is called the One-Sided Baccarat Strategy. Here, you choose to bet exclusively on either the Banker or the Player and stop betting once you have lost three times. It is very important that you learn when to stop and start with this strategy to avoid any considerable loss of profit.
One extremely useful strategy, and one thoroughly recommended by Tabone, is the Breaking the Doubles Strategy. Here, you pay attention to the way the shoes are stacked and bet accordingly. It might appear to be a little more complex that the One-Sided Strategy but it can help you to take control of what might have been a losing streak.
Bankroll Management
Another important factor in establishing a balance between wins and fun is through the correct management of your bankroll for the evening. The reason why we chose the games above is that they have an excellent opportunity to tip the house edge in your favour. If you are able to gain even a 1% advantage over the house in play then this will certainly work in your favour. Make sure you study each game you wish to play and its strategies carefully so you are able to work towards getting these advantages.
You should also make sure that you educate yourself on betting criteria. One of the most popular criteria is the Kelly Criteria; a mathematical formula used by gamblers and investors alike to determine the optimal size of bets. Looking into a betting criteria formula like this might help you to restructure the way you form your bets before you even sit down at a table.
Bringing the Fun In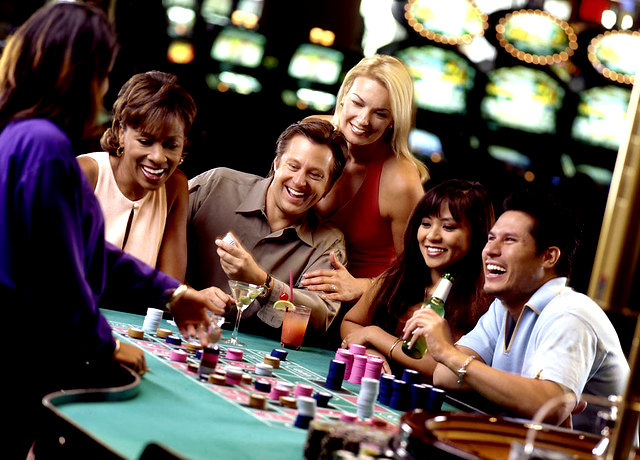 In all of this, you cannot forget to have fun. Practice enough that you are able to relax a little while you play; it is likely to lighten the mood around the table as a whole. If the atmosphere suggests it, don't be afraid to chat to and joke with your fellow players. Always treat your dealer well and don't forget to tip them when you leave. If you feel comfortable, consider enjoying a cocktail but don't forget that too much alcohol will make you lose focus on your bets.
It is entirely possible to achieve a good balance between winning money and having fun at the casino. Select your games wisely, learn how to turn them to your advantage, and assess how you are making your bets. Most importantly, don't forget why you are there to play. Have fun, and don't forget to celebrate as the wins come your way.
(Visited 70 times, 1 visits today)