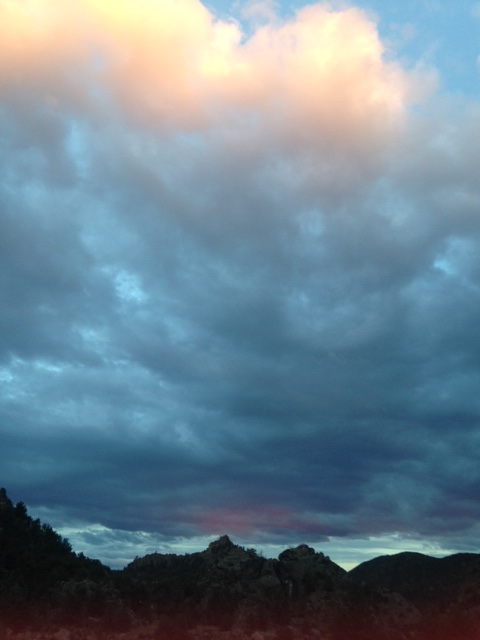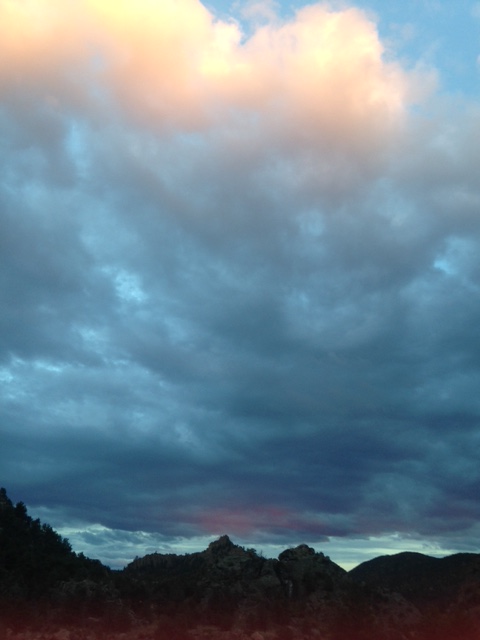 One of my favorite blogs out there, 'Our next Life' has posted an open invite to piggyback off of one of their recent blog posts. ONL features an anonymous couple that plans to retire in 2017 at ages 38 and 41. They have it pretty meticulously planned out and I love their posts. Recently they shared some daydreams about what their life in early retirement will look like and the things they want to do. I've decided to join the series and share my own dream of my next life!
I want to post a caveat right off the bat. I am at the very beginning of my FIRE journey and there are lots of things in my life that I simply don't know yet or can't be certain will happen. I'm not married and there are no plans for that, but it's a hope of mine. Likewise I'm not currently a homeowner and probably won't be for another few years but it's something I'm working towards.
I'm not even sure what I'll be retiring from! I don't plan to stay at my current job very much longer and I have no idea where I'll be moving to or what I'll be doing there. So far my FIRE plan is just to make and save as much money as possible, no matter what I'm doing!
So this plan is very vague and has almost no specifics, simply because my life is still tremendously open to change in tremendous ways.
The Goal
While I am a long way from early retirement (like, a loooong way) it is my ultimate goal. I'm 27 now and would like to be retired by age 40. Ideally what my early retirement will look like is financial independence, achieved through frugality and investing over these next 13 years. I want to have financial security and be able to be location independent.
I'm very open to the idea of working part time as long as that work is something that I am not financially dependent on and doesn't tie me down in inordinate ways. No weekly meetings or dress codes for me! I'd volunteer for an organization I support as well.
Ultimate Dream Life
Let me paint you a picture of my dream life. Come away with me…
I'm 40 years old. I own my own home, free and clear. I paid off the mortgage a few years before I retired. I have a little more than half a million dollars saved up in my investments, enough for me to live on roughly $18,000 a year during my retirement.
My house is somewhere fairly rural, in a state like North Carolina or Georgia. (I'd rather be hot than cold!) I'd love to be in a small college town, where there's a restaurant with killer guacamole, a library and a movie theater. I can light a fire in my fireplace in the winter and I can sit in my own backyard with a beer in the summer. I've got south facing windows in my house, to soak up as much sunlight as possible, and a chicken coop in the corner of the yard. I want a puppy I can watch grow into a mature dog in my home.
For half the year (or maybe the length of the school year) I rent out this lovely home of mine so that I can travel. I really want to be able to do some slow travel around this wide world of ours. Ideally I'd be able to use the rent money to help fund my travels and not have to dip too much into my savings while I'm on the road.
I want to spend significant time abroad as well as tooling around the USA in a small camper. Just off the top of my head I'd like to: visit every national park in the US, spend a bunch of time by the Great Lakes, hike the Appalachian Trail, explore the Rocky Mountains in depth. Abroad I want to see South America over the course of at least 5 months, spend a month in South Africa, visit the pyramids, wind my way through southeast Asia, live in Spain for a few months, explore Russia and hike my way around New Zealand. If I'm being really honest there's actually no place on this earth I don't want to go. I have a lot of wanderlust and I am happy to go anywhere to satisfy it!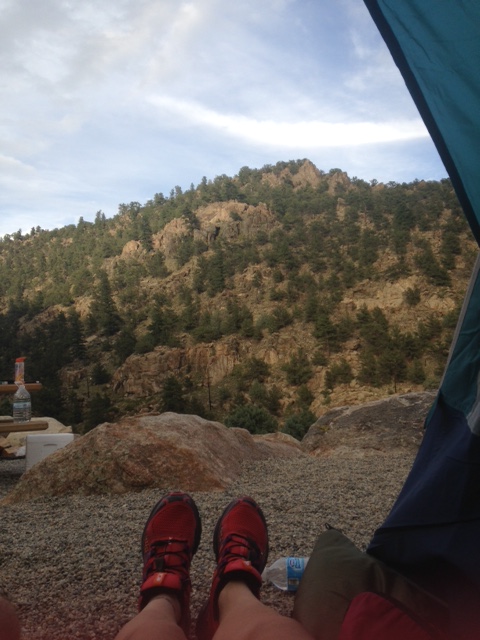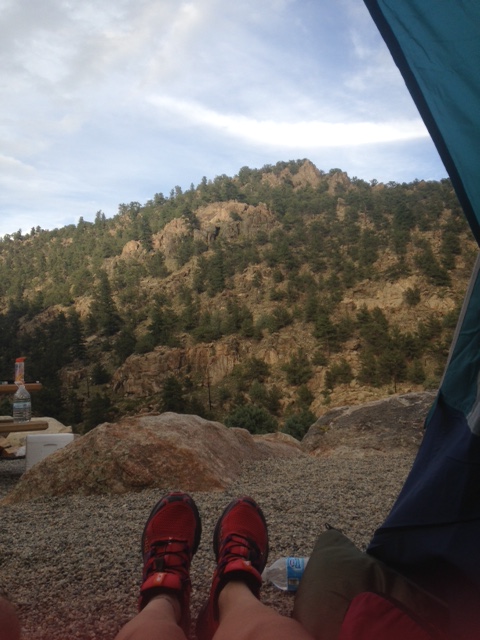 More of this please!
When I come back to my home I plan to spend my time making it as homey and perfect for me as possible. I also want to be able to write extensively. I've always wanted to write a book and have even started a few times. I think my early retirement is just the time to write the next great American novel. I actually salivate over the thought of a home office and a day where I have nothing else to think about besides my own writing.
I want to be able to spend all day outside in the sun or all day writing at home if I want. I want to have a small garden in the backyard and to cook all my meals at home. I want to be able to bike around my entire town and not need a car. I want to spend my time hiking and exploring the natural world around me. I want to read at my kitchen table in the evening light. I want to play my guitars. I can think of a million things I want to do with my time and I look forward so much to being able to do all those things.
The Fact of the Matter 
Like I said before, I'm very far from all of these things. I"m not even sure I can have all of these things at the moment. (Can I have chickens and a dog and still travel the world for 6-9 months a year?) If I do end up with a partner I'll need to incorporate things he wants and make adjustments to my savings calculations. I don't even know where exactly I want to end up owning a home!
Lots of things are yet to be determined and I'm afraid many of them won't be figured out for another five years or so. I have no plans to get married until my early thirties and if I do, I'll have to figure that into my budget. Since I want to ramp up my retirement savings at the moment, I won't begin saving for my own home until I'm thirty.
First Things First
I'm planning a move from Austin in the next year and need to figure out what my immediate next city and job will be before I go around locking down my early retirement life. I have to save for that move and several weddings I have next year. I have to start saving way more for my retirement too. I'm on track to max out my IRA this year but $5,500 a year doesn't buy FIRE. There's lots to do between now and then but still- it's really nice to have a dream!
ONL was good enough to put some questions in their post to help people get started. Most of the questions are unanswerable for me at this point. Still, these are things I need to figure out on my quest for early retirement. I encourage you to write your own 'next life' post and link back to both me and Our Next Life!
what will your transition be like? will you be quitting a job? making a move? how will all of that go down?
what are the big goals you have for your next life, or just the goals for the first five years or so?
what are the little day-to-day goals you have for yourself?
will you quit working, change what you do for work, or stay the course?
what will a day in the life look like?
how will you manage your finances in the next stage?
what will excite you about getting out of bed every day?
(Visited 148 times, 1 visits today)

Kara Perez is the original founder of From Frugal To Free. She is a money expert, speaker and founder of Bravely Go, a feminist financial education company. Her work has been featured on NPR, Business Insider, Forbes, and Elite Daily.