If you're reading this then you've probably received an audit notice from the Internal Revenue Service (IRS). It's also likely that you're moderately to highly stressed at the thought of having the IRS sift through your personal finances with a fine tooth comb. Don't worry, because preparing for an audit isn't as taxing as it's made out to be.
Don't Panic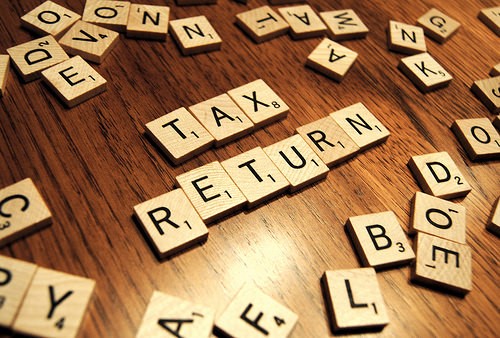 Image via Flickr by Got Credit
When you open an envelope to find an audit letter with your name on it, don't panic. Just because the IRS has decided to do an audit, it doesn't mean you're a criminal. Tax returns are complex documents, and to ensure taxpayers are being compliant, most IRS audits are chosen based on random sampling. If there are irregular deductions or inconsistent third-party reports then an audit is more likely, but the chances of being audited are very low. Only one percent of taxpayers face an IRS audit each year.
Know What's Required  
There are three audit categories: correspondence or mail audits, office examination audits, and field audits. The vast majority of all audits are correspondence audits, and this normally means you are required to answer one or two questions only. Regardless of the audit category, all audits address three basic areas:
Whether a business is actually a business, or just a hobby
Whether deductions are legitimate
Whether all income has been reported
As long as you answer the above questions genuinely and to the best of your ability, there's no reason why the audit would be unsatisfactory.
Understand Timeframes 
You have thirty days to respond after receiving an audit notice. This may seem like a sufficient amount of time, but it can take a while to locate and organize the required documents specified in the audit notice, especially if the audit is unexpected. It's worth noting that the IRS only communicates through letters, and correspondence takes time to get received, processed and responded to. Whatever you do, don't ignore the audit notice letter, because the more time that passes the more interest that adds to the amount owed to the IRS. The IRS is usually quite good in giving you more time to prepare for the audit if you need it.
Know Your Rights 
The IRS provides free publications and commercial tax guides to help you, and prior to the audit you should read the IRS Publication 1, explaining the Taxpayers' Bill of Rights. Although you should be honest and transparent with the information you provide, remember to only give the auditor information they are entitled to— if the audit only covers one years' worth of taxes, then only provide documentation for that year. If you feel you are being treated unfairly at any point, you can demand additional time to consult with an accountant or registered agent. They will be able to assist with the audit and talk to the IRS on your behalf if needs be.
Just like completing a tax return is mandatory for all taxpayers, audits are compulsory to ensure fairness, accuracy, and consistency of information. As long as you consider the above pointers, there's no reason why an audit has to be so dreadful.
(Visited 38 times, 1 visits today)