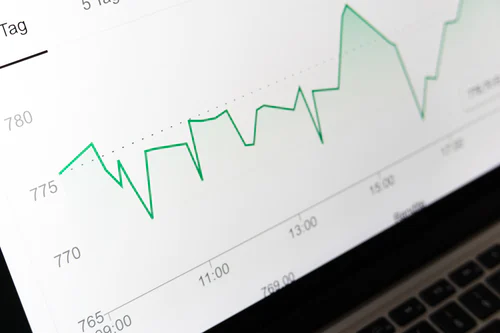 There's no shying away from the fact that 2020 has been an unprecedented year in terms of emotional, physical, and financial loss. So now that we are sifting through 2021, it is important to make the right decisions and wise choices. Especially when it comes to the stock market, one has no idea about what the future will unfold. This is why it is crucial to be prepared for a number of different scenarios coming your way. So if you have decided to invest this year, we would like to guide you through a few valuable tips:
 

Keep it Simple
If this is your first time investing, you might find the experience to be overwhelming and even challenging. However, it doesn't have to be this way if you do a little homework. Search for index funds, if you have no idea about investing in stocks. For your information, they help you buy the right stocks and will also give you their performance in the market. For example, if you want to invest in a share with a 500 index fund, you will be gravitated towards the performance report and will also get an idea of how things would unfold.
 

Allocate Your Assets Wisely
An aggressive portfolio isn't the right thing to have when you are on the verge of retirement. Similarly, if you settle for a bond-heavy portfolio at an early age, it will be hard for you to save in the long run. Now that we are going through the middle of the year, it is important for you to note how the assets have already been allocated. Make sure to devise the right strategy in coherence with the different stages of your life. However, if you are not well versed with making these decisions, you can read the personal finance & investment Canadian blog to educate yourself about the different tips.
   

Always Keep plenty of Cash in Hand
As the world continues to grapple with the pandemic, there is a strong chance that the stocks could become volatile in the coming months. This is why having cash in hand will be a smart move for anyone who wants to invest in stocks. Firstly, when you already have money in your pocket, it will help you liquidate the investment in any unforeseen circumstance. This way, you won't have to take a loan from a bank or any other financial institution.
   

Make Sure to have  diverse Portfolio
As they say, never put all your eggs in one basket, the same applies to stock as well. A diverse portfolio will help you protect your investment in the face of volatility. In other words, you need to expand the horizons of your investment by investing in different areas. Being conservative and putting all of your money in one segment will be a big risk. Therefore, when you look for different options, it could easily be a reasonable addition to earning more money in the future.
   

Choose the Right Time
If you don't have hands-on experience of investing in stocks, we recommend you to do some research before diving full throttle with your investment. As discussed earlier, it is wise enough to diversify your portfolio and not rely on any single aspect. Similarly, it is essential to wait for the right time to begin investing. Consult a financial expert or somebody who has sound experience of investing in stocks. Once you are rest assured about the right time and the perfect area to invest in, you can pursue it.  
(Visited 1 times, 1 visits today)