I started this blog as a way to track my debt payoff journey and to hold myself accountable to new frugal standards. The only way to pay off my debt was to raise my income and lower my expenses. Frugality for the win!
I've spent a lot of time on frugal living blogs and they have made a huge difference to my money. So I've made a list here for all of you to soak up the frugal wisdom for yourself.
Here are some of the biggest, the best, and my personal favorite frugal living blogs.
Frugalwoods- One of my all time favorites, a early retired couple living on a remote homestead!
Mad Money Monster- a couple on the path to financial independence with children in tow
Cash Smarter – A journalist who wants to spread the good word of frugality
FemmeGuru– a Millennial on a mission to look good and save money doing it
10 Years to Half Million– For all the single readers who want to live well on one income
Beating Broke– After struggling with money for years, this is Shane's journey to financial wellness and literacy
The Frugal Girl-A mom who homeschools her kids and saves her money, trying to live a green and God filled life.
Ditching Suburbia-A full time RV family chronicling their travels and money advice
Color Me Frugal– A blog to teach readers the in's and out's of personal finance
The Earnest Addiction-A Millennial on the path to FIRE and blogging about it
brokeGIRLrich– Mel is out here trying to make smart financial decisions on an artists income.
JaneSaves.com-From over $80,000 in debt to loving that frugal life, Jane shares her journey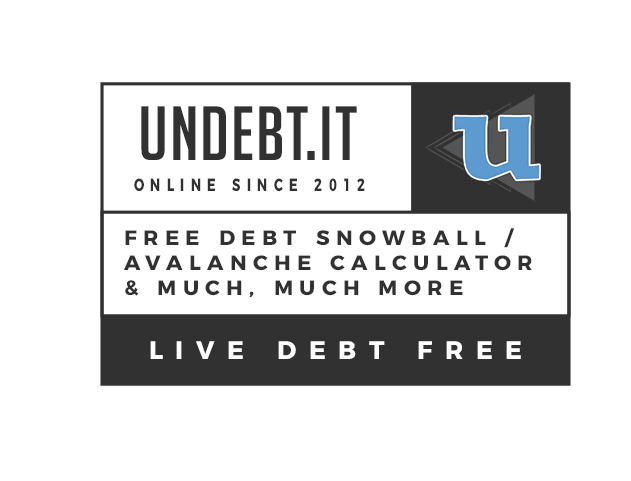 She Picks Up Pennies– Penny is sharing her journey through saving and parenting with us
Fruclassity– A love child from two bloggers, this is a great place to go to find support and inspiration
Miss Thrifty – Miss Thrifty is not your average frugal living blog. Based in the UK, this is one fun blog.
Fiscally Fit Chica– A part-time librarian and contract worker, this blog talks a lot about the emotions of money
Centsibly Rich– Follow Amanda's journey from debt to frugal pro
We're All Poor Here– I recently discovered this one! A blog about getting your money together and living well.
Smart Money, Simple Life– Diane thinks of frugality as an art and a science, and she shares her journey with us here
I Pick Up Pennies– Abigail struggles with chronic pain and fatgiue, but she's out here doing the damn thing!
The Frugalennial– Kelby is a dad, a business owner, and a frugal Millennial getting it done in Texas.
Little Green Revelation– Living well on less on the road to financial independence
Frugaling– the act and art of maximizing your budget and minimizing costs. This blog goes hard y'all!
The Frugal Momster– Frugal living for the modern family
The Art of Being Cheap– Strategies for saving money and how ABC does it.
Prairie Eco-Thrifter– "I hate waste of any kind' is the perfect description for this blog. Save money and go green!
The Frugal Humanist– A woman and her husband on the path to FIRE, currently living in an RV and saving their money.
Surviving And Thriving– Mom to Abigal of 'I Pick up Pennies', this blogger has spent her whole career writing about money, and she's got a lot to share.
Pretend to Be Poor– Neil and Kate recognize the American dream got turned upside down. They live well on less.
Whether or not you are as dedicated as some of these blogs, frugal living blogs are definitely worth spending some time on.
Firstly, seeing how other people manage their money is almost always helpful. I believe strongly in talking about money, and blogging totally counts!
Secondly, there's always something to learn. Frugality is an ever evolving thing. When you compare notes with other people you can find ways to maximize the results of your frugality and keep even more of your money.
Frugal living blogs are also a good way to open your eyes to different people's circumstances. Some frugal bloggers make a lot of money and are pursuing financial independence. Some make less money and are frugal by necessity. Some are frugal for a period of time, like while paying off debt. There are so many ways to handle money, and it's fun and rewarding to step outside your own bubble for a minute!
You can use this FREE tool from Undebt.it. They provide a mobile-friendly snowball/avalanche calculator app to help you live debt free. The payment is easy-to-follow so you can finally eliminate your debt!
Looking for more great articles on how I handle my money? Try these articles:
Why I Have Trouble Spending Money
How I'm Paying Off That $1,200 Credit Card Bill
Why is Bitcoin Called Digital Gold?
(Visited 6,039 times, 1 visits today)

Kara Perez is the original founder of From Frugal To Free. She is a money expert, speaker and founder of Bravely Go, a feminist financial education company. Her work has been featured on NPR, Business Insider, Forbes, and Elite Daily.