There once was a time when a child would wake on Christmas morning and be pleased to find a satsuma, a few chocolate coins, and maybe, but only if you were very lucky a small toy. How times have changed! Christmas is now all about tech, and old and young alike are desperate to wake up to the latest gadgets on that very special morning.The trend, it seems, was started by Polaroid back in the 1970s when, with their latest camera, they boasted 2000 technological advances and made it the must-have Christmas gift. As time has gone on, Christmas has become the time of year when companies release their next big thing and make sure that we all vying for it to appear under our tree.
So with Christmas 2020 just around the corner, what are the gadgets that we're all hoping to receive from Santa?
Gadgets galore
With so many options out there, it's not an easy task to highlight the must-haves of 2020, but with the help of Betway Casino, here's our attempt at the top 5: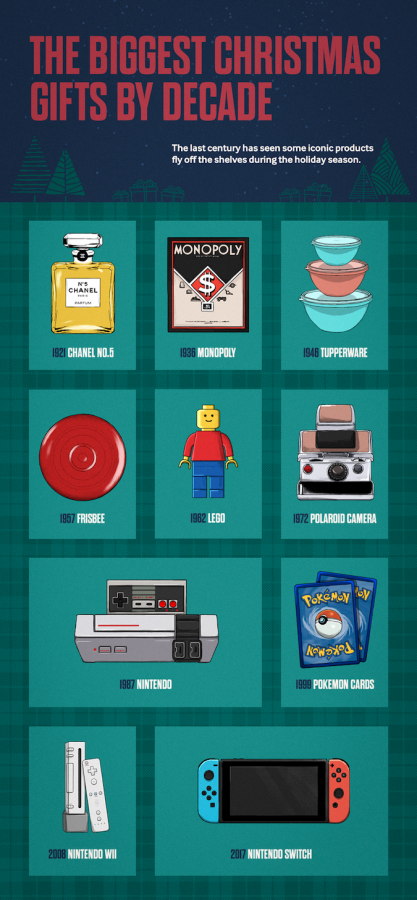 1) PlayStation 5
Let's start with what must be the most sought after gift in 2020. If you haven't yet snapped one up, there's a good chance that you're going to be disappointed as they sold out in what seemed like only seconds! Sony knows how to drive us crazy with their Christmas offerings!

2) Apple AirPods Max
Creating a stir among those that love all things Apple, the AirPods Max is sure to feature high on anyone's wish-list. Promising to immerse the user in every sound, they provide the perfect fit to allow you to completely lose yourself to the music. 

3) Amazon Echo Dot (4th Gen)
Offering everything about Alexa that we all know and love, the 4th Generations Dot comes with a futuristic look as well as a built-in clock, making it the perfect bedside companion. This smart speaker is sleek and compact and offers great sound quality.

4) Nintendo Ring Fit
Nintendo is no stranger to a Christmas release and this time they've certainly hit the nail on the head. With Christmas traditionally being the time where our waistlines expand, we've also had months of lockdown to contend with. The Ring Fit offers a full-body workout all while immersing yourself in a fantasy world: burn off some calories while fighting a bodybuilding dragon and defeating his minions. Getting fit is back to being fun again.

5) Ember smart mug
Now, some gadgets provide endless hours of fun, while others provide a practical solution to a well-known problem. Once in a while though, one comes along that can change your life (well if you're a coffee lover anyway). The Ember Smart Mug allows you to maintain your hot drink at the temperature that's perfect for you! What else could you ask for? 
It's been a tough year in many ways, but any of these gadgets finding their way into your stocking or under your tree is certain to give you a welcome boost this Christmas.

(Visited 25 times, 1 visits today)