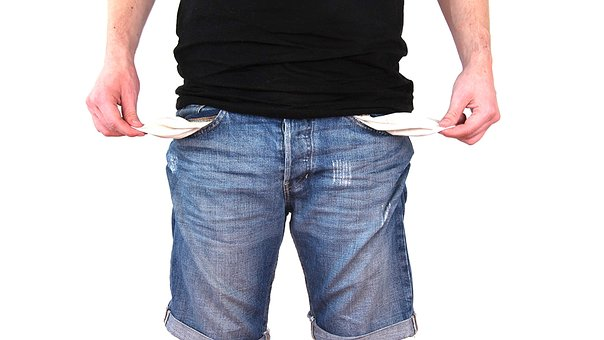 People live with debts, they overcharge their credit cards, they sign up for too many layaway plans and cannot make the payments, they borrow money that they are later unable to pay back, the situations and the reasons for being in debt are endless. And many people do not seem to be overly worried about owing money to their creditors. However, owing money to the IRS is a whole different ballgame and one that inspires fear even in the strongest ones among us. But things do happen and you may find yourself in a situation where you owe the IRS money that you cannot pay.
What are the most common reasons people owe money to the IRS?
Basically, owing money to the IRS is a result of one or several of these factors:
You've had too little withheld from your pay
Some of the income you received during the year might not have been subject to withholding
You may be self-employed and the tax burden may be too much for you
You may have a hard time making estimated quarterly payments because you don't have the money to do so
There may have been a change in the number of dependents you can claim
What happens if you are unable to pay what you owe to the IRS?
If this is your case, you should know that you must still file your return by the deadline. You should also pay as much as you possibly can in order to avoid penalties and interest, and get in touch with the IRS in order to discuss any payment options.
What payment options does the IRS offer?
The IRS offers several interesting payment options that give you the opportunity to resolve your debt.
Direct Pay – Make payments directly from your checking or savings account. Payments can be scheduled up to thirty days in advance and you receive immediate confirmation once payment has been made.
Payments with a credit or debit card – These payments can be made either online or by mobile device or phone. In this case, although the IRS does not charge a fee, the cards themselves might. If you wish to use a mobile device, you can do so through the app IRS2Go.
Installments – If you are unable to pay anything immediately you may be eligible to make monthly payments. Get started by filling out the IRS' online payment agreement. You are eligible to take this route if:
You are an individual, have filed all required returns and owe $50,000 or less (including taxes, interests, and penalties)
You have a business that owes $25,000 and has filed all required returns (including taxes, interests, and penalties for this or last year)
Is there any way for the IRS to forgive your debt?
The IRS offers an Offer in Compromise to allow you to pay less than what you owe. You may be eligible if you are truly unable to pay or if doing so will put you in an untenable financial position. The IRS will study your situation, taking into account your income and expenses and the quality of any assets that you have.
Hire a tax professional at Premier Tax Service to help you with this step. Explain to them your situation and follow all steps and instructions to get a favorable outcome and get from under this debt.
(Visited 25 times, 1 visits today)