Working from the comfort of home, in your pajamas, commuting from bed to couch? Yeah, freelancing sounds like a little slice of professional heaven. While working from home (or from anywhere around the globe) offers plenty of benefits, there are certain facets you should consider before dipping your toe into the pool of remote work. Consider what it actually means to be your own boss and think through the elements of this type of work below.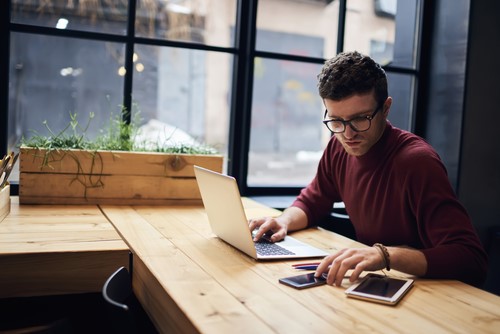 You'll Need to Invest in Tools of Your Trade
Freelancers are on their own when it comes to tools of the trade. While an employer would provide you with a computer and essential tech items needed for your role, as a freelancer you'll be tasked with investing in these essential tools yourself. In today's increasing technological world, there's no doubt that you'll need a high-quality laptop; one that can be easily moved from room to room (or in some cases, country to country) while still providing the processing power needed to get the job done from anywhere. Consider laptops like the Spectre Folio; depending on the type of work you do, you can convert it from regular laptop to tablet complete with stylus. A do-it-all computer like this comes with a higher price tag, but the flexibility it provides may be worth it, especially if you're in creative positions. Beyond a laptop, you'll need to invest in regular writing classes and memberships, create your own business cards on a site like Vista Print, and potentially buy your own domain name to advertise your services.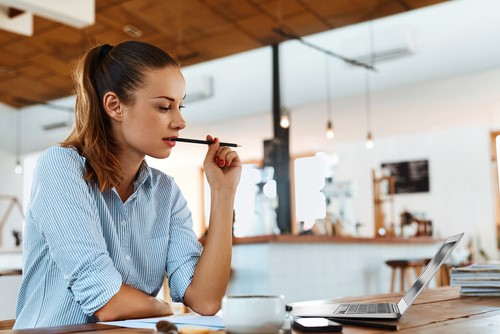 Freelancing can be Isolating
Being your own boss has its perks, but you also forgo the socialization aspect of a full-time, in-house office job. There's no gossip around the water cooler, there's no desk neighbor to chat with, and it can be isolating to spend every day by yourself. You may need to regularly schedule meet-ups with other writers, see friends more often, or head out to work at public spaces.
Your Income May Vary By Month
Life as a freelancer comes with a measure of uncertainty. Freelancing doesn't provide a set salary – one month the money may be flowing in, the next you may struggle to find good-paying assignments. If you're looking for something that provides steady income, you may want to consider an in-house position; otherwise, prepare for a bit of fluctuation between months.
You'll Have to Take on More Costs
Freelancing means setting your own schedule, but it also means giving up the benefits an employer can provide. Full-time employers often provide health insurance, retirement options, and other benefits; as a freelancer, you'll need to pay for all of this yourself. In addition, you'll need to handle all your own taxes and file them quarterly. There are many additional expenses that come with this professional path, so be prepared to tackle the costs if you decide freelancing is the right option for you.
You Have to Stay Organized
As a freelancer, you'll have to hone your organization skills. You'll need to keep track of deadlines, client logins, invoices, emails, and more. There's plenty of paperwork to complete, numerous clients to juggle, and documentation you'll need to keep on-hand. If you're working from a home office, make sure you set up organization files for paperwork, or use a scanner to convert important documents into digital files. Be diligent with a calendar to stay on top of deadlines. Create email folders within your inbox to keep things organized. Every little step towards better organization will make you that much more productive, and following the above steps is a great start.
Final Thoughts
If you're interested in pursuing a career in freelancing, make sure you've considered all aspects of this type of path before jumping in. If you're ready to deal with the additional responsibility, added costs, and alone time, you stand to reap many benefits. Happy freelancing!
(Visited 37 times, 1 visits today)