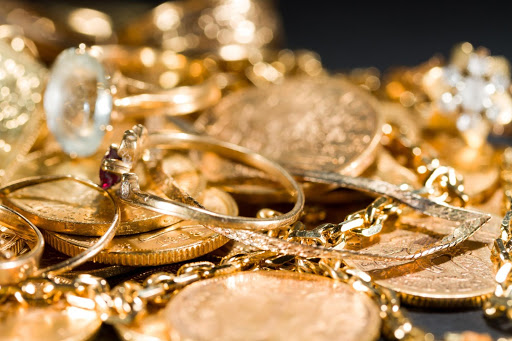 Do you have a bunch of gold coins that you've been thinking about trying to sell? Now might be the perfect time for you to do it.
Gold prices have jumped about 30% in 2020. And while the thought is that they might continue to rise in the coming months and years, there is also a decent chance that gold prices might stabilize or even slump slightly in the near future. It's why you should consider selling your gold coins for a nice profit today.
You can use the money that you collect for gold coins in whatever ways you want. Some people sell gold coins for cash and use it to pay off outstanding bills. Others do it and use the cash they receive to diversify their investments as a whole.
Regardless of what you choose to do with the cash you get for gold coins, you should make sure you go through the process of selling them in the right way. It'll ensure you get the most money possible for them.
Here is a step-by-step guide on how to sell gold coins successfully.
Begin by Taking a Closer Look at the Current Price of Gold
The price of gold is pretty much always fluctuating. It's going to be worth a different amount of money in a few weeks than it is right now.
With this in mind, you should take a look at the current price of gold and see how the price of it has changed in recent weeks. You should also monitor the price of gold in the weeks to come to see which direction it's trending in.
Your goal should be to strike while the iron is hot by selling gold coins at a time when the price of gold per ounce is at its highest. This will guarantee that you get the most value out of them when you go to sell them.
Find a Company Willing to Buy Your Gold Coins If You Decide to Sell Them
If you check out the price of gold and realize that now is an excellent time to sell gold coins, the next thing you'll want to do is find a company willing to buy your gold coins from you. This shouldn't be too difficult to do.
If you drive around in almost any city or town, you'll see at least a few "We Buy Gold!" signs scattered around in it. There are plenty of places that would love to make you an offer for your gold coins.
The key is going to be to track down the right company for the job. You should scour the internet to find out everything you can about different companies.
When you visit a website like https://crowngoldexchange.com/visit-crown-gold-exchange-to-get-the-money-you-need-today/, you can learn:
How long a company has been in business and buying gold
What kind of gold items a company is willing to buy from you
What the process will be like if you choose to sell gold coins to a company
Where a company is located and what their hours are
What other people have had to say about working with a company
You shouldn't sell your gold coins to just anyone. You want an experienced company on your side that's going to give you top dollar for your gold.
Gather Up All Your Gold Coins and Any Other Gold Items You Might Want to Sell
After you locate a company that you trust to buy your gold coins, it'll be time for you to gather up all the coins that you have so that you can take them down to be appraised. You should figure out how many of your coins you want to sell and evaluate each of them on your own.
There are some gold coins that contain errors that might be worth even more than usual. It's smart for you to find out about which errors you should be looking for as you inspect each and every gold coin in your collection.
It's also smart for you to look around to see if you have any other gold items that you might want to sell. Most of the companies that specialize in buying gold coins will also be interested in purchasing gold jewelry, gold bars, and other gold items from you.
Just like with gold coins, though, you'll want to try and educate yourself with regards to what you actually have before visiting a company's shop to sell gold items. The last thing you want to do is sell something for much less than it's worth simply because you don't know what you have in your hands.
See How Much a Company Will Actually Pay You for Your Gold Coins
Once you have your gold coins all packed up and ready to go, you can head down to meet with the company that you've chosen to buy your gold coins. They'll ask to take a quick look at your coins so that they can see exactly what you have and come up with a price for you.
You should be aware of the fact that a company is not typically going to pay you the exact amount of money that gold is worth right now. Companies are obviously taking a little bit of a risk by buying gold from you, and that risk is going to come at a cost to you.
Try not to get offended if you feel like a company might be making you a lowball offer for your gold coins. They're running a business and trying to make their business as much money as they can by buying your gold coins. Respect that while also realizing that you're free to walk away and not accept a company's offer if you want to.
Try to Work Out the Best Possible Deal for Your Gold Coins
After you get an offer from a company looking to buy gold coins from you, you should let it rattle around in your brain for a little while so that you can carefully consider it. You should try to figure out if it's the best possible deal for you or if you think you can do better.
If you know for a fact that a company isn't giving you their best offer, negotiate the price of your gold coins with them and see if you can get them to pay you more money. They might balk at the idea of extending a higher offer to you. But they might also take you up on your offer and accept it on the spot.
Whatever you do, you shouldn't ever feel like you have to strike a deal with a company and sell your gold coins to them just because you need money for one reason or another. You can always go and meet with another company to see if they'll give you more money than the first company you met with.
You can also always hold onto your gold coins until a later date. You might be able to make more money later on if you play your cards right.
Think About Selling Silver, Diamonds, and More to the Same Company
Earlier, we touched on how you can sell more than just your gold coins to a company that buys gold. You can also sell things like gold jewelry and gold bars if you want.
Additionally, most of the companies that purchase gold from people will also show an interest in buying other things from them. This includes silver, diamonds, and more.
If you have any of these things lying around in your home, you should think about selling them along with your gold. But you should follow the same steps that we've laid out for gold here when you do it.
Just because gold is selling for a historically high price in 2020 doesn't mean the same is going to apply for silver or diamonds. It's up to you to do your research to decide if now would be a good time to sell them.
It never hurts to look into it when you're in need of cash or when you no longer have the space to store these kinds of valuables in your home or office. Most people are pleasantly surprised by how simple it is to sell them in a short period of time.
Learning How and Where to Sell Gold Coins Will Be Well Worth the Effort on Your Part
Would you like to sell gold coins to get the cash you need to take care of some bills? Or do you need to sell gold coins to clear out space in your home or office?
Either way, it would be well worth your time and effort to learn more about how to sell gold coins and where to sell gold coins. Use all of the tips found here to make the process so much simpler than it would be otherwise.
Interested in finding out about other ways to get your hands on cash fast? Browse through the informative articles on our blog to get some ideas.
(Visited 39 times, 1 visits today)