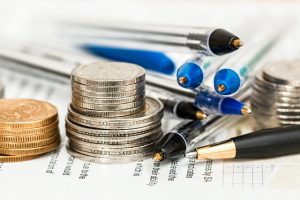 In days, and generations, gone by, the only real way of funding your business start-up was to request credit from your local bank or building society.
This required significant collateral in the form of a valuable asset or booked orders, of course, while the regulated nature of the process also made it exceptionally difficult for some companies to secure the necessary credit.
This is no longer the case in 2017, however, as entrepreneurs now have access to a wealth of options when looking to fund their start-up ideas. In fact, the current generation of business innovators even have the opportunity to think creatively in their quest for funding, with the following options offering prime examples of this:
Use Personal Wealth to Fund Your Business
One of the main issues with bank loans is that they encumber fledging businesses with potentially large amounts of debt, which can begin to weigh the venture down over time. This is one of the seminal reasons why so many businesses fail within their first 10 years, as they struggle to cope with the burden of debt from the outset.
One of the best ways to avoid this is to fund your start-up using personal wealth, which despite a logical and beneficial options is often overlooked by entrepreneurs. This may require you to build a personal store of wealth in the first place, of course, but this is easier than ever given the accessibility of freelancing and the way in which technology has empowered financial market traders to succeed.
Regardless of how you look to build your wealth, however, it is important to remember two key things. Firstly, you should look to utilise your specific knowledge and experience to select viable ways of maximising your earnings. Secondly, be brave and have the courage of your own convictions, as this is not only empowering but it also creates a positive impression if you ever wish to seek outside investment in the future.
Consider Factoring
For businesses that have just started trading but need an injection of cash to scale quickly, there are numerous options that offer genuine flexibility. One of the best of these is factoring, which enables business-owners to sell their accounts receivable to outside parties in exchange for an instant cash advance.
This means that rather than waiting for between 30 or 90 days for payment (depending on your precise invoice terms), you can credit your accounts instantly and provide an instant boost to your cash flow. This cash can then be reinvested into the business immediately, while entrepreneurs can feel safe in the knowledge that their short-term debt liability can be repaid once their debtors have settled.
Drive Pre-product or Affiliate Sales to Create Cash
On many occasions, product-centric ventures have a concept or merchandise to shift but no business infrastructure to distribute goods. This can cause even the best business ideas to fail, so what ventures of this type often require is an initial investment to develop their operational capabilities.
In this respect, pre-product or affiliate sales represent excellent ways of securing funding. The former enables entrepreneurs to sell products or ranges as a way of generating start-up income, for example, while the latter allows them to sell goods through affiliate partner sites in exchange for a fixed commission fee.
These methods offer simple and quick access to your chosen market segments, while also ensuring that you can reinvest some of your profits into developing the business further.
(Visited 169 times, 1 visits today)

Kara Perez is the original founder of From Frugal To Free. She is a money expert, speaker and founder of Bravely Go, a feminist financial education company. Her work has been featured on NPR, Business Insider, Forbes, and Elite Daily.