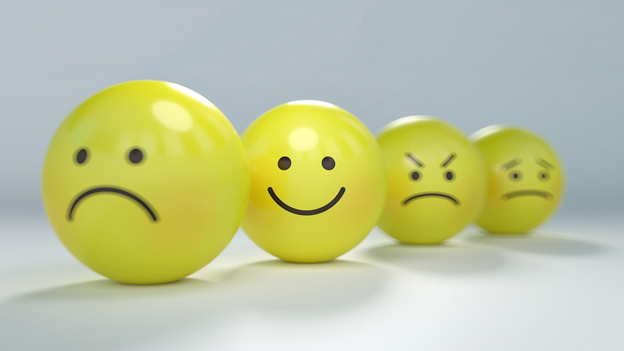 There is nothing more important to your business's long-term success than happy customers. Not only will they keep coming back and providing vital support, but they're more likely to spread positive word of mouth and give your business a good reputation online.
So it's critical to know how to make sure your customers walk away from every interaction with a smile on their face when possible. Your business priorities should center around your customers' needs and go that little extra mile to make their interaction memorable in a positive way. Here are some key ways to create loyal, happy customers.
1. Offer Them Value
A company can provide the best customer service around, but ultimately they need to deliver in one key area – value. Your customers will judge you first and foremost on if your product or service delivers. Make sure that you're keeping the focus on providing what you promise and more
When looking at different areas of your business, check that everything you're offering is delivering value. If something isn't competitive with the rest of its category in the market, it's best to either change that or remove it from the offerings. Value covers both what the client receives, and how much they pay for it.
2. Give Them Incentives
Remember the excitement of collecting tickets to get a small prize at the arcade? It didn't matter that the prize was worth a dollar, it was the excitement of redeeming it. That same principle is why people love loyalty incentives that let them earn freebies for consistent purchases from your company.
These incentives can take many forms, including discounts to customers who make a certain number of purchases or free shipping on purchases that reach a certain amount. This should be tailored to your company's format, but every company can include regular sales to entice new and old customers to place an order.
3. Be Responsive
No company will ever see 100% of their transactions go smoothly, and you'll definitely have to deal with complaints or questions at some point. What matters is how you respond – and make sure you answer promptly because there's nothing more frustrating than waiting. Even if you don't have an answer immediately, let them know there's progress on the case.
Communicating effectively with customers is key to showing them that you value their business. Large businesses can struggle with keeping up with all their communications, so you might want to consider using CRM software to centralize all customer interactions.
4. Add a Personal Touch
Your customers will remember how they felt during their interactions with you as much as what they bought. That's why it's key to add small, personable touches to let them know you value their business. This can be done with relatively little investment and have a big impact.
You might want to consider sending small thank-you tokens with orders, especially during the holidays. Small gifts for loyalty or monthly subscriptions can also help. A personal touch, such as having a regular contact for any questions or complaints, can take the intimidation factor out of ordering from a large online business.
5. Be Transparent
Customers are becoming savvier, and for many of them, it's important to know the details about where their money is going. You can increase your transparency by being honest with customers about how your product was sourced and how it's being sold.
Especially today, shipping isn't an exact science, so if you think you'll encounter delays it's important to be open with that early on. It's better to under-promise and over-deliver than the opposite. A good response to a mistake or a delay can neutralize any hard feelings on the customer's part.
6. Value Their Opinion
Giving your customers the opportunity to share their feedback both helps you improve your operations and lets them know their opinion is valuable. This is made easier by social media, where it's easy to get a large number of people who are already interested in your product.
Many surveys are just paint-by-numbers, so you can add a personal touch by including follow-up questions and offering those who take your surveys opportunities for rebates and discounts. If you do make changes based on the feedback, make sure to announce it publicly and let your customers know they have an impact.
Looking Up
A happy customer is a loyal customer, and loyal customers are essential for success. These six steps will help you boost customer satisfaction long-term. Not only will your customers appreciate them, but you'll see the results in every area of your business.
(Visited 1 times, 1 visits today)