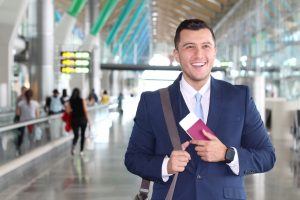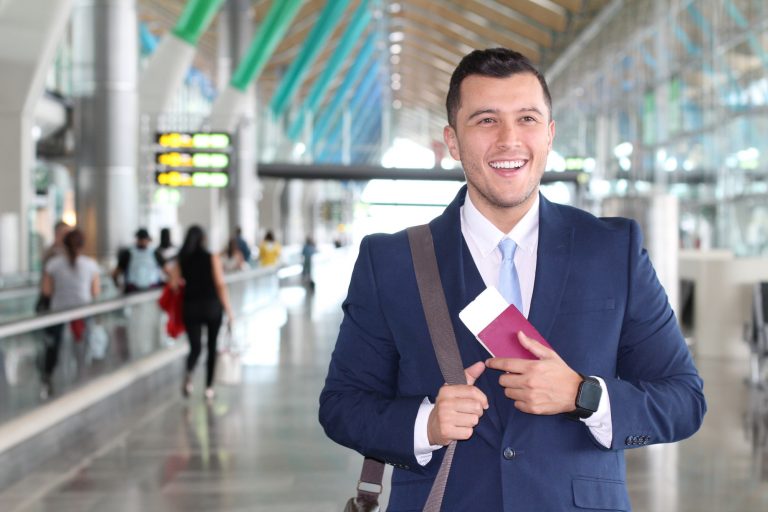 In 2017, there were 44.5 million immigrants in the United States.
Even with the difficulties immigrants face today, immigration continues to be on the rise.
While many people flee their country because of war and corruption, most immigrants are college educated and want more opportunities for their career and for their family.
The American Dream is still alive and immigrant-run businesses prove anyone can gain success in the Land of the Free.
But immigrant entrepreneurs require special treatment compared to U.S.-native entrepreneurs. That's because they need an entrepreneur's visa.
Here's everything you need to know about starting a business in the U.S.
U.S. Business Structures
Before you start applying for your visa, you should understand the most common U.S. business structure. This is to ensure you select the right structure for your business. Here are the different business classifications.
LLC
The LLC, or limited liability company, is one of the most common business structures in America.
The ownership rules are very flexible and protect all individuals who have ownership in the LLC. LLCs are also easy to form and maintain.
S-Corporation
Unfortunately, the S-corporation is only available for U.S. residents and permanent residents. But this is a convenient business option is you gain residency.
The owners of an S-corp have limited liability, as with an LLC, but they're open to investment opportunities like a C-corporation.
C-Corporation
A C-corporation, commonly known as a corporation and followed by the "inc" label, is a business structure owned by a company's shareholders.
The owners are separate from the company and this structure offers many investment benefits.
Partnership
A partnership is when two or more individuals own a business. The two owners jointly operate and manage the business. They also share the business' income and losses.
A partnership can be applied to different business structures such as an LLC.
Entrepreneur's Visa: Your Options
Before you register your business, you should understand your visa options. Here are the different entrepreneur visas you can obtain and their qualifications.
EB-5 Immigrant Investors Visa
If you have a large amount of capital you plan on investing in American business, this visa option is the most convenient.
There are pros and cons to this visa — the pro is you and your family immediately receive green cards, but the downside is this visa alone costs $1 million. This visa also comes with extensive documentation.
E-2 Investor Visa
This visa allows you to live in the U.S., but not permanently. The only qualification is you run an American business or you invest in American business.
L-Visa
If you have a business in your home country and want to extend operations in the United States, you can apply for an L-visa and transfer an executive or manager to the U.S. office.
H-1B Visa
This visa allows a business to hire workers in a specialty field.
It's a non-immigrant visa but it gives a foreign worker the right to work in the U.S. The worker must obtain a Bachelor's Degree and be employed by a U.S.-owned company.
How to Register Your Business
When you select the best visa, you have to register your business. Here's how to do this.
Register Your Business in a State
Your business is recognized in an individual state, not in the country as a whole. If you don't yet have residency in the country, you should choose a state that's lenient on immigrant-owned businesses.
Some examples of such states include:
Nevada
Delaware
South Dakota
Montana
New York
Wyoming
In addition, these states offer:
Low franchise and LLC taxes
No state tax
Corporate and business owner privacy (protects the identities of business owners and shareholders)
Keep in mind, some businesses require a business residence in specific states. For example, if you own a brick-and-mortar store or a real estate business, you have to register your business in the state you're doing business.
But if you own a business with no storefront, such as an eCommerce business, you have free reign when registering your business with a state.
Choose a Name
Most business owners register two names with a state:
Their business name
Their trade name (called "doing business as" or DBA)
The business name is the legal name the state knows you as. The DBA is the name the public knows you as. For example, which sounds more familiar to you: "McDonald's Corporation" or simply "McDonald's?"
Keep in mind, you have to check with your state's registry to ensure your business name and DBA isn't already taken.
Obtain Your Tax Information
All U.S. businesses require an employer identification number or EIN. This is the IRS' way of identifying your business.
As an immigrant, you'll also need an individual taxpayer identification number or ITIN. You also obtain your ITIN from the IRS. You need an ITIN before an EIN.
File the Articles of Incorporation
The articles of incorporation is a business document that proves the creation of your business.
This document contains essential company information such as your name, address, owner information, and the type and amount of stock (if applicable).
In addition, you need a registered agent. A registered agent is someone who controls your legal processes, especially if you get sued. Many businesses use their lawyer as their agent.
If you don't have a lawyer but have a legal U.S. address, you can list yourself as an agent until you get a lawyer.
What About Your Family?
Now that you know how to work in the U.S. and own and operate a business, you may have noticed some of these visas give you nice residency options. But what about your family?
Some visas allow you to bring your family members to the U.S. The two that allow this are the E-2 investor visa and the EB-5 immigrant investor visa. If you don't receive these visas, you have to find another way to immigrate your family.
If you can obtain permanent residency (also known as a "green card") then you can sponsor your family members.
You should never illegally emigrate your family members. They risk arrest and deportation.
If your loved ones are arrested due to illegal immigration, they need an immigration bond and court date before the judge can decide their next move. Check here for more.
Need More Advice for Foreign Investors?
Do you want an entrepreneur's visa to invest in a U.S. company? You should be careful with your investment dollars.
Here's where you should invest your money.
(Visited 130 times, 1 visits today)