I play the game 'what would I do with a million dollars' all the time. But a look at the most expensive things in the world shows me that a million dollars won't even make a dent in some of these prices! There are some really, really expensive things in this world.
You and I might not be able to afford these things, but here's what you could spend literally millions and millions of dollars on in this world.
$4.5 billion, The Yacht History Supreme
This yacht costs $4.5 billion and is totally bonkers. It took 3 years to build and all features on it (including the deck, dinning area, rails, and even the anchor) are made from precious metals. The entire bottom of the boat is covered in gold. There's even T-Rex dinosaur bones used as decoration in the sleeping area.

$410 million mansion in French Côte d'Azur
Cap Ferrat mansion that was once home to Belgian King Leopold II is on sale for $410 million. This place redefines the word 'mansion'. Built in 1830, it's 18,000-square-feet and comes with 35 acres of perfectly manicured grounds on the Saint-Jean-Cap-Ferrat coast. It has a library with more than 3,000 book.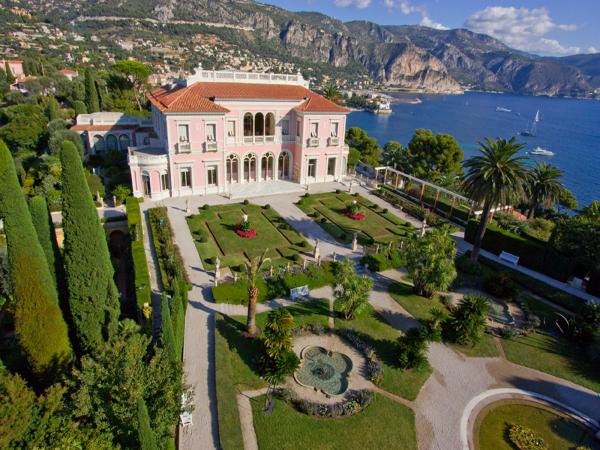 $300 million painting, "When Will You Marry" by Paul Gauguin
In February 2017, Paul Gauguin's 1982 painting of two Tahitian girls broke the record for the world's most expensive piece of art. The country Qatar bought it from a Swiss collector.
$186 million painting, No. 6 (Violet, Green and Red) by Mark Rothko
Currently owned by Russian billionaire Dmitry Rybolovlev, this purchase set a record for most expensive painting. (Which was then broken by the Gauguin).
$39 million, Britain's Crown Jewels
There are still a lot of royal families in the world, but Britain's family claims the most expensive crown jewels. They aren't for sale, so you can't actually buy them, but you can go see them in England.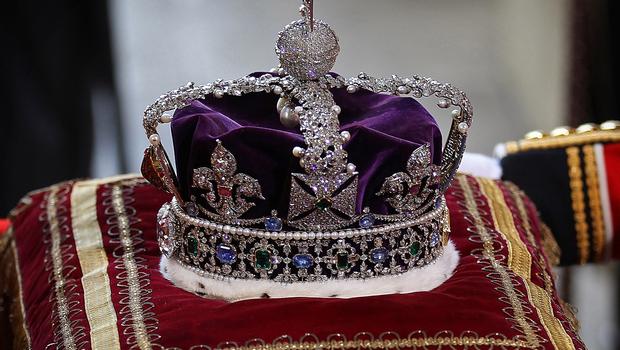 $17.7 million, Paul Newman's Daytona watch
This Rolex was a gift to Paul Newman by his wife Joanne Woodward in 1968. It's been adored by watch fanatics for decades (yes, watch fanatics are a thing.) In 2017 it sold for $17.7 million bucks, making it the most expensive watch in the world.
$9.8 million, Royal Chess Set
For almost $10 million you can play the most expensive game of chess in the world. It's made with platinum, gold, diamonds, rubies and sapphires. It took thirty craftsmen more than 4,500 hours to build this beautiful set.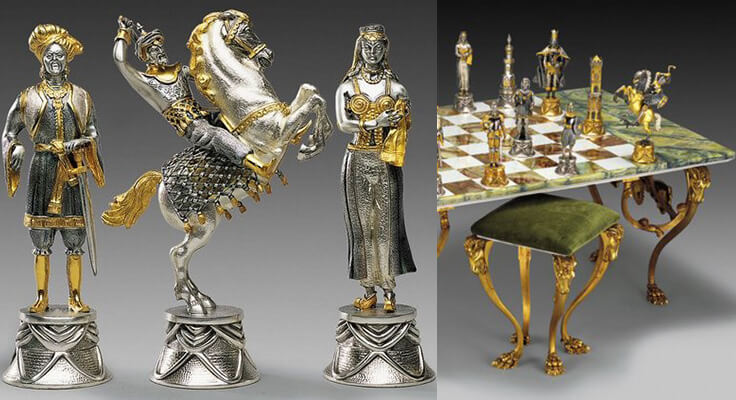 $4.8 million, Koenigsegg CCXR Trevita
This car is actually covered in diamonds. Four wheels, countless diamonds, and only $4.8 million dollars! Made by Swedish manufacturer Koenigsegg who created a unique finish that includes diamond dust. There's also a 4.8-liter, dual-supercharged V8 with 1,004 horsepower and 797 pound-feet of torque. There are only three in the whole world.
Looking for more great articles on how I handle my money? Try these articles:
Why I Have Trouble Spending Money
How I'm Paying Off That $1,200 Credit Card Bill
(Visited 430 times, 1 visits today)

Kara Perez is the original founder of From Frugal To Free. She is a money expert, speaker and founder of Bravely Go, a feminist financial education company. Her work has been featured on NPR, Business Insider, Forbes, and Elite Daily.