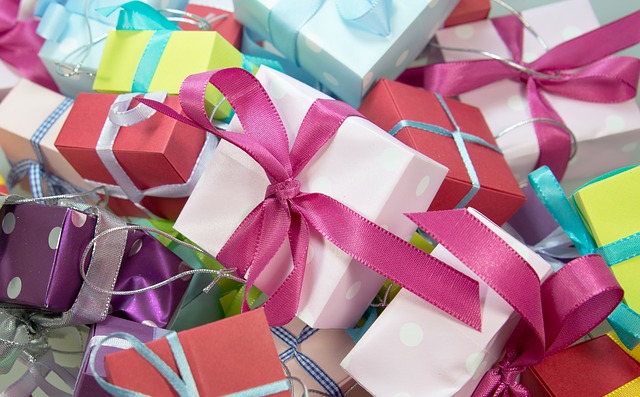 July is a month full of celebration for me. The month kicks off with Jubilation Week, a whole week of fun that my roommates and I made up. That includes the anniversary of us living together, the 4th of July and a birthday. Today is actually another roommates birthday and next week is yet another friends birthday. Lot's of reasons to celebrate! And without a careful eye towards finances, lot's of reasons to spend recklessly.
Luckily I'm a frugal wizard and I have devised a plan to stay frugal and keep to my budget even when life is throwing me lots of expenses. Of course I don't want to be cheap when it comes to having fun with my friends and especially when it's time to celebrate them on their birthday's. So here's how I have fun, celebrate and stay frugal.
At this point all my friends know that being a frugal wizard is a huge part of my identity and my lifestyle. They know that I'm not down for the expensive end of the spending spectrum. (Try saying 'spending spectrum' ten times fast!) Luckily all my friends are also reasonably frugal as well. None of us are particularly high earners and we're all pretty low key people. So when it comes to birthday shenanigans, it tends to be dinner at home or at a reasonable restaurant and some drinks at a dive bar. The bar for spending is already pretty low.
To lower it even further I have a few tried and true methods. Check it:
1) Make it a potluck
For my roommate's birthday during Jubilation Week, we surprised him with a grill out party at home. I invited all the guests and decorated the house, got the grill going and prepped the food while his girlfriend took him to the movies to keep him out of the house. All the guests brought food or drinks, splitting the cost up between us all. Rather than having the entire cost fall on the housemates or the girlfriend, everyone who loves my roommate chipped in. It means all of us have a great time and all of us contribute in a small way.
2) Make it Chill
I use the word chill a lot to describe myself and my friends. It's actually kind of incorrect when it comes to me, because I'm a very high energy and talkative person. What I mean is, I'm flexible and low key. I don't need the biggest and best of anything to make me happy. I prefer having out with a few close friends as opposed to a big group. I'd rather stay in than go out. If you apply this mindset to your celebrations I guarantee you'll save lots of cash.
Like I said, we had that first surprise party at my house. My house is lovely and has a great backyard with plenty of room for people. The weather has been very nice (for Texas) this summer, meaning people can hang outside or inside. When you host at home it's easier for people to come and go as they please, you have all things necessary for hosting at the ready and you're in your comfort zone. Rather than renting a room or meeting up at a bar where you need to pay for everything, I invite people over to mi casa.
It also lessens the pressure of things. No one needs to get dressed up, no one needs to order the fancy cocktail. We're all drinking the same beer, we're all lounging on couches. It helps people open up to each other and puts everyone on the same page. I find that adds to the fun of the party and keeps people in a good mood!
Maybe you can't host at home. Pick a chill outside location to go to. Bars with outdoor patios are a nice choice, as is having a picnic in a park somewhere. You can bring food to keep it thrifty and enjoy the weather
3) Make Your Gift
I rarely buy presents for people anymore. Instead I prefer to make them something or to give them my time somehow. For example, I make homemade cards. I love to do it and I like to give people I care about something I spent time and energy on. It allows me to craft it to the individual too, and write a truly personal birthday message.
Similarly I like to do something with my time for my friends, rather than my money. In college, I cleaned my roommates room (we had a wall that separated our rooms and shared one door to the hallway) for her birthday. She was kind of messy and it was an easy way for me to contribute to her life without having to spend any money. I'm much happier to throw a party for a friend and do all the cooking and cleaning up than I am to spend $50 on something they may not need or want anyway.
For the birthday next weekend, I have to drive 4 hours to get to my friend. I will bring food for the road from home and also enough food to cook a meal once I arrive. That meal will be a 'thanks for letting me crash' gift and also a way to save me money. I also plan on making him some of my world famous brownies as his gift, another way to frugalize and personalize his birthday!
4) Remember it's about Your Friend- But Personalize Your Spending
I find the best thing of all is to remember that it's not about you. It's your friends birthday- celebrate how they want to! If they do want to head to the priciest restaurant in town you have to join them there. That's how it works. BUT- you don't have to go crazy with the ordering. Sneak in a snack before you go if you can so you're not as hungry there. Have either a drink or a dessert, not both. Enjoy water as your beverage.
I believe in paying for the birthday person at a meal out so sometimes I will skimp on my own order to I can contribute to paying for theirs. It's not my birthday after all! I want them to have the best time of the night. If that means I get the $9 entree rather than the $15 one, fine! Who cares? I would probably get that one anyway.
Today for example, my friends are going to float the river (hang out in inner tubes and drink for a few hours as a river's current carries you along) before we all go out for a birthday dinner. I am skipping the float- partially because I have to work, partially because I don't enjoy floating that much and partially because it's costly. I can't float and pay for dinner, so I've picked one of the two. I would love to do both but again, it's not about me. As long as my friend gets a full birthday experience that's all the matters.
(Visited 171 times, 1 visits today)

Kara Perez is the original founder of From Frugal To Free. She is a money expert, speaker and founder of Bravely Go, a feminist financial education company. Her work has been featured on NPR, Business Insider, Forbes, and Elite Daily.