Today is my last work day of the week! I'm headed out to a camping, hiking and star gazing bonanza this weekend at Big Bend National Park. My boyfriend and I are taking a mini vacation and checking this park off the list. (It's a dream of mine to visit all the US National Parks!) Big Bend is far away, even from Austin. #ninehourdrive I know if I don't go now I will never make it!
Travel is a priority for me, but I can't do it at the expense of my budget. You'll never hear my tell someone to quit their job, travel the world, and figure it out later. That's pretty terrible advice.
I'm also taking another trip in May, a two week trip in August and traveling for a month in the fall, and I spent five days in Jackson Hole in March. How does someone living on less than 4oK a year make travel happen so often?
The answer lies in frugal living and hardcore planning. All those nights of catering leftovers means money saved. As a matter of fact, my lunch today was 90% comprised of catering leftovers!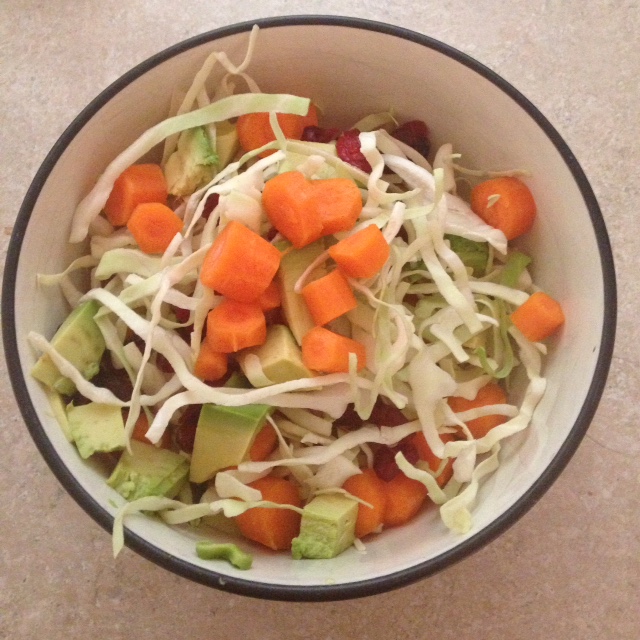 Everything pictured is leftovers! I added hard boiled egg, which I paid for.
Even on a tiny budget, aggressive savings means more freedom. By sacrificing in areas like food costs, transportation costs and clothing costs, I can add to areas like my travel budget.
I also utilize travel hacking for some of my travel. I scored credit card bonus reward points earlier in the year that I am cashing in this summer for flights around the country. If someone is going to give me something for free, I'm gonna take it!
More important than the saving and rewards points, though, just may be the planning. I've actually been planning this Big Bend trip for almost a year! I wanted to go last spring but couldn't find time. I wanted to go last fall but we were rained out. So I resurrected the plan for this spring.
I know how long of a drive it is, so I can plan for gas costs. I know how much campgrounds cost. I know how many meals we'll be eating out, so I know how much food to buy and prep before hand. Knowing as much as you can before actually embarking on your travel adventure means you can control the costs. 
We'll be taking some catering leftovers with us to eat on the trip. (At least two meals worth!) We've also planned meals like oatmeal, veggies and hummus, and bagels with peanut butter. These are all cheap, healthy and easy meals- exactly what you want for a camping trip!
By estimating beforehand how much the trip will cost, I can put away that exact amount of money. I've got more than enough for this trip in my travel fund at the moment. Plus, with two of us the costs are split in half.
The style of travel is also important. I take budget flights when I get on a plane, often with layovers. Not convenient, but definitely cheap. This road trip features sleeping outside and no restaurant meals. It's not exactly glamorous, but it is fun and wallet friendly!
If you're on a strict budget you don't have to sacrifice all travel! I really believe that. You may be too exhausted to travel, but financially speaking, you can probably make some sort of trip happen.
Plan for it far in advance and sock away some cash.
Lose the frills. No hotel suites, no fancy restaurants ,and no souvenirs.
Stay with friends, family or budget options like couch surfing if you can.
Eat from the grocery store as often as possible. If you're going on a road trip, empty your own cabinets before you head to the grocery store.
I do all these things and low and behold, I'm going on five vacations this year! And I'm excited about all of them. I'm not sleeping in a ditch by the side of the road to do it, ad you don't have to either.
Check my instagram this weekend for pictures from Big Bend and the road out there. I'll be back Monday!
(Visited 356 times, 1 visits today)

Kara Perez is the original founder of From Frugal To Free. She is a money expert, speaker and founder of Bravely Go, a feminist financial education company. Her work has been featured on NPR, Business Insider, Forbes, and Elite Daily.