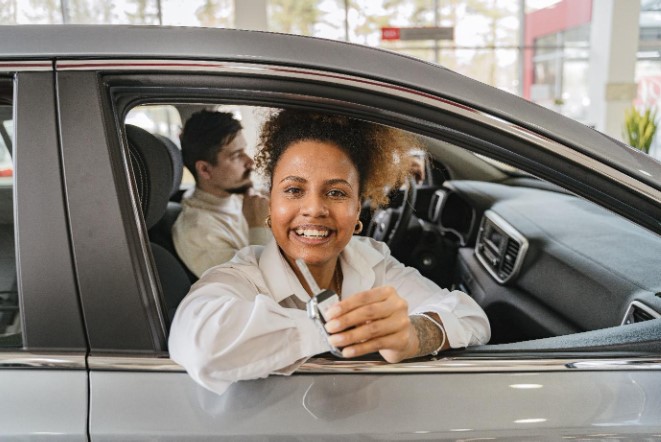 Many car owners or potential car owners all over the world are familiar with the concept of financing a car. This means that the lender puts in place an agreement with the buyer, allowing them to pay for the car over a certain period of time. This agreement usually entails interest payable on the loan balance and the length of the contract varies. In this context, the question on many people's mind is what are the factors that affect your ability to buy a car on finance, and is there any way to improve these chances?
Firstly, nowadays many people are considering financing a car as not only does it have a positive effect on your credit score, but it also means that you can space out your payments in a way that suits you and your lifestyle. And it is not just cars that you are able to finance as there is even the possibility of financing for rims, meaning that you can get other parts of your car through finance. Therefore, if you damage parts of your car or simply want to add on extras to it, you won't be shocked with an instant request for all of the money.
If you are considering financing your car, one factor that can affect your ability to buy a car on finance is your credit score. It's no mystery that someone's credit score affects whether they are approved for a loan and influences the interest rate at which that loan is charged. Having a good credit score is important when you are applying for a personal loan. Getting a loan with a poor credit is not impossible as some lenders are willing to extend their services to those who have bad credit scores. However, it is advisable that you keep your credit score up to scratch as those lenders who accept people with bad credit scores tend to charge much higher interest than other lenders. As long as you can prove that you have a decent income, and you will be able to make your payments you should be able to get finance on a car with an auto-lender.
Furthermore, although it can be tempting to get carried away with excitement once you have been told that you have been accepted to get finance on a car, it is important to read the fine print. The length of the loan agreement is incredibly important and usually these payments spread across 1-5 years. Most people neglect to do their research before agreeing to the car finance agreements and impulsively select a longer period of time to pay back the money. However, choosing a shorter car finance agreement can actually be more beneficial as not only can it help to reduce how much interest you pay but it can also increase your monthly payments. While it would be foolish to choose a short-term contract with monthly payments that you cannot meet, try to opt for affordable monthly payments but with the shortest term possible. 
Moreover, you will also need to pay attention to the interest rate of the payments which reflects the rate of borrowing. The interest rate is how the lender makes profit and takes the form of a percentage of the value of the loan. While it is vital to tune into the actual interest rate which will tell you how much you need to pay back in total, it is equally as important to take a look at the factors that can increase your interest rate. This may include the length of the agreement, the purchase price of the vehicle, the residual value of the car and your credit score.
Ultimately, in recent years financing a car has become a popular trend. With the many benefits of finance clear to see including helping you buy something that you want, you should take into consideration credit score, the loan length, and the interest rate before committing to a car financing agreement.
(Visited 1 times, 1 visits today)