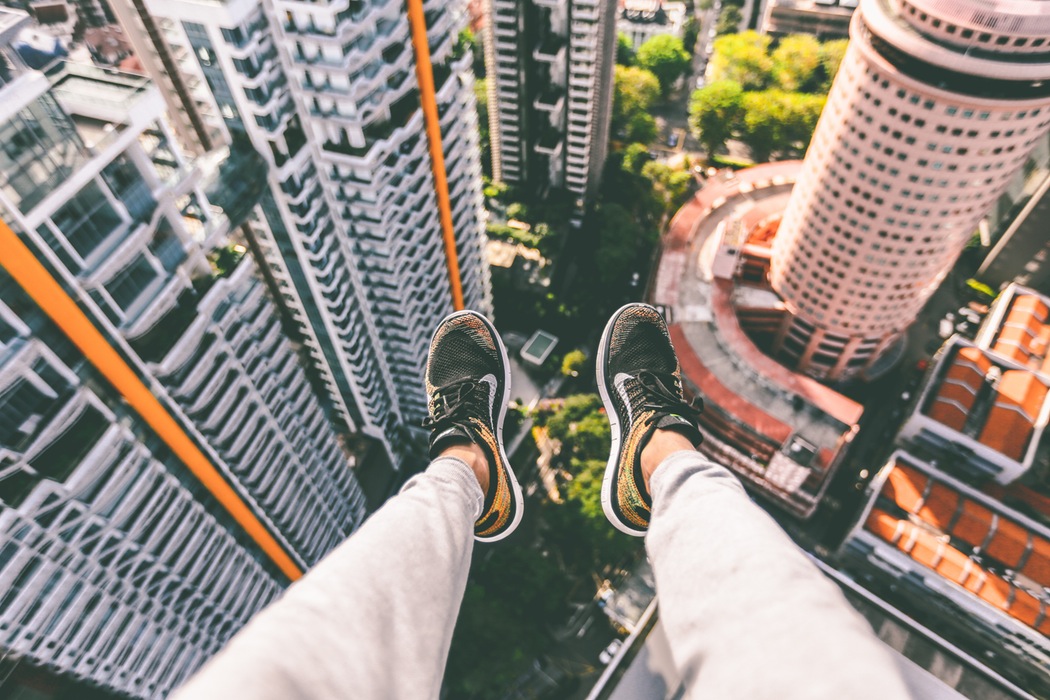 Way back in June, after I had paid off all my student loan debt and was riding high, I came up with a financial plan for the rest of the year. I wanted to save for my road trip in early September, another road trip in October and max out my IRA all before the end of the year. Longer term I also wanted to beef up my emergency fund by April 2016.
I've been taking a big hard look at my life and I've decided to change up my timeline a little. There are some new plans I'm trying to set in motion for myself and it means a shift in my financial priorities for the next year.
Something to know about me is that I love planning. I really do. I like coming up with an idea and then working out the nitty-gritty of it. So after becoming debt free the first thing I did was make a plan for the rest of the year. These were my initial goals:
-Beef up E-Fund to $5,000 ($3,000) by April 1st, 2016
-Vacation with the boyfriend ($500) by September 1st, 2015
-Vacation with the best friend ($375) by October 5th, 2015
-Max out IRA ($5,000) by December 2015
Things have changed and so too must my goals. I plan on leaving Austin next year. I like this city but it's not my forever place. I'm feeling an itch to go and explore for a bit and then settle down someplace new. I want to leave around this time next year, so that means I have to start a moving fund. Add it to the list!
Before I move to another city I want to do some long term traveling. Ideally I would be abroad for 6 weeks. I'm beginning to put together a plan for 6-7 weeks in Europe. I want to spend some time next fall along the Mediterranean. I've been to Europe twice but only a few countries in the north. I would love to spend some time that beautiful sea! Of course that means I need to start a travel fund specifically for that. It has to be separate from my other vacation funds. Add it to the list!
I also don't think my vacation with my best friend is going to happen. While I know we'd both love it we both have other financial priorities. She is also planning moving and a lot sooner than I am. So let's drop that from the list.
Of course, throughout the rest of the year and next year I will be maxing out my IRA. If I do spend some time abroad in the fall (and that's what I'm working towards) I need to max it out before I leave the country. That means coming up with $5,500 in the first half of the year.
These are some ambitious goals for my income level. I have to make some compromises. I don't want to be in a position of robbing Peter to pay Paul in my accounts so I have to make sure that each account I'm setting up can support itself. I've decided to increase my emergency fund to $4,000 instead of $5,000 and move that $1,000 to my international travel fund.
Here are my new financial goals-
Remainder of 2015
-Max out IRA ($3,000 left)
-Beef up E-Fund ($1,200 left, for total of $4,000)
-International Travel ($1,200)
-Vacation with boyfriend ($500)
Total: $5,900
I've been doing some calculations and if I can fit these savings into this last part of the year it'll significantly decrease the burden on me for next year's goals. The international travel fund is a long term goal, as I eventually want that number to be $5,000.
I anticipate a small pay bump from the non profit but it'll be tiny, probably about $2,000 annually. Other than that there will be no increases in pay to look forward to. I had a banner year this year in that regard and I think next year is really more of a maintenance year in terms of pay levels.
I've already squared away the $500 for my vacation in a few weeks. So that leaves me with $5,400 left to go this year. It's daunting to think about, considering that's basically 3 months income for me. However, since becoming debt free in June I've added $800 to my emergency fund and invested $2,000 into my IRA. I've saved $3,100 in two months. That's all really good stuff and I'm proud of it! Having already done that makes me think that I can in fact come up with the remaining $5,400 this year. It will be a stretch, as I have some bi-annual payments to make in the next two months that are a sizable amount, but I feel pretty confident I can do it.
I don't have monthly goals for saving. I've just put myself into permanent savings mode and looked to minimize spending in every area of my life. That way I can shovel as much as possible towards these goals and not come into the mindset of 'Oh I hit my $500 goal, I can spend this other $50 on whatever'. That's not my preferred method of saving. I'm of the Frugalwoods mindset, where they just exist on frugal autopilot.
That's my new plan for 2015. I have also set goals for the first eight months of 2016 (I love plans remember?) but that post will be forthcoming later this week!
(Visited 348 times, 1 visits today)

Kara Perez is the original founder of From Frugal To Free. She is a money expert, speaker and founder of Bravely Go, a feminist financial education company. Her work has been featured on NPR, Business Insider, Forbes, and Elite Daily.