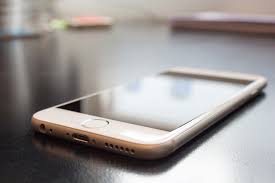 We know that iPhone 7 plus not only has immense aesthetic appeal; it is quite robust as well. But still, it is a good idea to use a screen protector to combat scratches and effectively absorb shocks. So it is necessary to provide an essential defense to the phone in the form of screen guards. Here are some of the best tempered glass screen protectors for iPhone 7 Plus because it deserves nothing less than the best. Let us explore some of the best tempered glass screen protectors for your iPhone 7 Plus.
Spigen Tempered Glass Screen Protector for iPhone 7 Plus
This superlative screen protector from Spigen has been specially endowed with industry standard hardness. Crafted with utmost care using premium quality tempered glass; it is reasonably long-lasting and robust. Thanks to a thickness or hardness of 0.4 mm, it is known to provide unparalleled protection against scratch. Moreover, Spigen iPhone Tempered Glass Screen Protector provides crystal clarity and enhances your viewing experience. It is slightly smaller as compared to the phone's screen size so that the edges fit seamlessly. This boasts of a case friendly design.
UTHMNE Tempered Glass Screen Protector for iPhone 7 Plus
UTHMNE is a robust tempered glass screen protector that is known to provide supreme protection to your expensive phone's touchscreen. It is known for its assured industry standard hardness that is 100 percent protective against even sharp knife scratches. This superlative screen guard offers incredible HD clarity that facilitates fabulous viewing experience. The surface of UTHMNE Tempered Glass Screen Protector for iPhone 7 Plus is supposed to be tremendously sensitive to touch. The screen guard is supposed to be anti-sweat and anti-grime, so it could be in perfect condition for a long time and it could easily maintain its top-notch functionality and high-performance for long. The best thing is you generally get three screen guards at the price of just one!
MaxTeck Tempered Glass Screen Protector for iPhone 7 Plus
You could easily rely on MaxTeck to provide maximum defense for your iPhone 7 Plus's relatively fragile screen from shocks and scratches. The screen guard has been crafted with care so it is manufactured from premium-quality tempered glass that gives the phone utmost protection from both scratches and impact. It features 99 percent HD clarity for a pleasurable viewing experience. The screen protector comes with nicely rounded edges to fit seamlessly with your phone's screen. It flaunts industry standard hardness and promises utmost protection from drops and scratches. MaxTeck is fueled by a lifetime warranty.
AILUN Glass Screen Protector for iPhone 7 Plus
This is one of the top brands which come up with premium-quality screen guard made of tempered glass for providing the maximum defense to your expensive iPhone 7 Plus. This tempered glass screen guard provides utmost protection against scrapes, scratches, and bumps. This is quite compatible with a majority of the premium-grade cases as it has nicely rounded edges for fitting seamlessly. Its USP is 99.99% touchscreen accuracy and offers HD clarity. Moreover, the oleophobic and the hydrophobic coating protect the iPhone from oil residue, fingerprints, and sweat.
Conclusion
All the above-discussed iPhone 7 Plus screen guards are extremely durable and they are known for seamless and bubble-free installation. These are superlative screen protectors that feature high sensitivity & clarity, fingerprint-resistant, and 9H hardness- the essential qualities for robust screen protectors.
Author Bio: Karen is a Business Tech Analyst. She is very responsible towards her job. She loves to share her knowledge and experience with her friends and colleagues.
(Visited 51 times, 1 visits today)