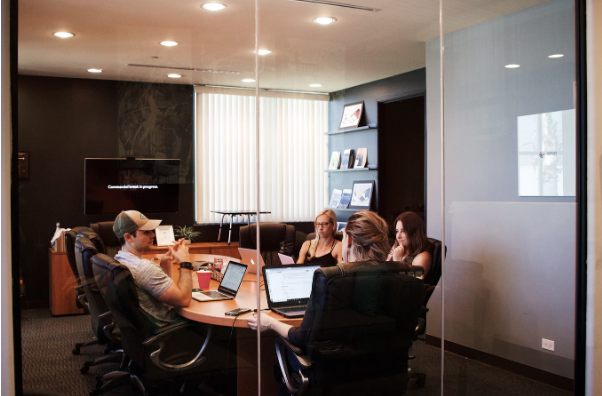 For many years, traditional marketing (advertising by radio, television, billboards, among others) was used to publicize the products and services of different companies worldwide.
However, today there is a modern and improved version known as digital marketing.
The main difference is that digital marketing can be used in a segmented way so that you can go exclusively to the market sector that interests you. In this way, you will be able to get closer to your potential clients and have the possibility of satisfying their expectations in a more effective way.
Digital marketing gives us several tools to carry it out, and surely some (or all of them) will help you improve your business.
In addition to that, most of these tools are online and, considering that a lot of people spend many hours connected to the Internet, this means that it will be easier to create a successful marketing strategy.
Keep reading to know how to start digital marketing, what tools are used, how they are used, and how you can get the most out of them. 
Your Digital Marketing Strategy
A digital marketing strategy is composed by a series of tools that, when used correctly, can be very effective when it comes to attracting customers, obtaining useful information, gaining subscribers for email campaigns, and acquiring many other data that will help you improve your results
Thanks to a well-developed digital marketing strategy, we can not only obtain all that valuable information but also be able to interact "face to face" with our clients, knowing first hand how satisfied they are with our product or service.
This will also allow your business to grow and to last over time. Of course, as long as you make sure your strategy aligns with the objectives of your company.
But, before knowing how to take advantage of it, it's necessary to know what tools we have at our disposal.
Next, we will describe each one of them.
Email Marketing
It was one of the first tools to be used in digital marketing, replacing the expensive postal mail services.
As you surely know, emails allow us a more direct connection with existing and potential customers. That opens a gigantic window of opportunity both to acquire more information about them and to send them relevant offers and articles.
Of course, everything is not that rosy. One of the biggest problems with email marketing is that if you do not do it right, you can get stuck in the spam folder or unwanted email tray.
The good news is that there are many techniques to prevent that from happening, and you can make the most out of this tool.
In summary, email marketing allows us to reach potential customers and provide them with valuable content to educate and cultivate them, which will not only allow us to close sales but also consolidate the relationship with them.
Content Marketing and Web Positioning
With "Content Marketing" we refer to the creation of quality content in a consistent way to add value to a target group.
What we need is to make sure that people know your website, can find the information they are looking for easily, and receive a continuous flow of valuable content. That will potentially make them your customers and make them come back for more. Also, if we can really meet their needs, we can at least get them to recommend us.
Content Marketing, as its name suggests, is based on making high-quality content that gets our potential customers to come to us because they want to, not because we are insisting. If you don't see yourself as an author, there are plenty of companies you can get custom coursework writing help from.
It is mainly accomplished thanks to a set of techniques called SEO (Search Engine Optimization), which help us get our website on the first page of the search results.
As you can imagine, being on the first page of an online search engine is very important since it is the only way to ensure you are among the first options the client chooses from.
In addition to SEO, we also have the SEM (Search Engine Marketing), which is a method that allows us to speed up the positioning process a bit through paid ads.
All this helps Content Marketing to achieve its goal. Just keep in mind that this tool takes some time to bear fruit, but it's worth the effort!
Marketing in social networks or social media
With Social Media or Social Network Marketing, we refer to the marketing done in any of the social platforms we have access to today.
Of these platforms, which are commonly called social networks, the most known and used is Facebook. Therefore, if you want to get the most out of this tool, marketing on Facebook is where you should start.
That said, there are also many other social networks, such as YouTube, Instagram, Twitter, and Linkedin that, depending on the product or service you have to offer, can be excellent options for you.
You can try all of them and see which one gives you the best results. After all, digital marketing relies heavily on experimenting, studying the results, and choosing the most effective practices.
In short, it is handy tool to generate content, find new customers, advertise, and bring more visitors to your website.
Electronic Commerce
As you can imagine, e-commerce is a tool that allows your visitors to make purchases directly on the page.
Platforms such as eBay and Amazon popularized this type of commerce, and, over the years, it has expanded to such an extent that most businesses with an Internet presence have also adopted it in one way or another.
There are more and more mechanisms that facilitate e-commerce, such as credit and debit cards and other forms of online payment options like PayPal.
Giving your customer the possibility of making the purchase at the moment is something invaluable and will greatly facilitate your business. Plus, it will inevitably result in a significant increase in profits.
Complete digital marketing system
Now that we have gotten acquainted with and analyzed each of the tools separately, we can talk about combining them.
By complementing each of these tools with the other, we can create a unified digital marketing system.
This system will be able to attract new prospects, provide them with quality content, convert them into customers, build loyalty, and create a direct and lasting relationship with them.
In other words, it will accompany you "hand in hand" throughout the process, from building your brand awareness to closing sales. And, the best thing is that you can do it in a way that your customers will want to recommend your products without hesitation.
This "magic" system has a name and is called Inbound Marketing and can provide particularly good results for small and medium-sized enterprises.
Best Digital Marketing Practices
Unfortunately, just knowing the tools at our disposal and how they work is not enough because you also have to understand how to carry out a marketing strategy that can work for you.
For this, it is necessary to be clear about some aspects of digital marketing that we will mention below.
Have well-defined objectives
Before choosing tools and strategies, we must be very clear about where we want to go.
Without a clearly defined goal, it is impossible to estimate the success of our campaigns. The objectives we set can be as varied as we want: from increasing the number of sales to getting more traffic to our site. The most important thing is that the achievement of that goal produces a significant impact on the business and that it is measurable in terms of the results.
Focus on customers
Everything you do you should do with customers in mind, not sales. Every time you start creating new content, you should think about what you would like to read if you were in your readers' shoes.
Your central objective when generating content should be to produce a "WOW" effect on your clients.
However, in order to write exactly what they want to read, you must study your target audience well. That's why you should research your market, ask customers for their opinion and view each of their comments.
In short, use all the tools and alternatives you have at your disposal to collect information about them to know them better and identify what they are looking for.
Personal attention
Obviously, with this, we do not mean you should talk to each of your clients individually, but you must try to make each one feel like if you were doing so.
Customers like to sense that your messages are addressed to them personally. This makes them feel significant, that they are listened to, above all, that they are talking to a person, not a machine.
You must make your users know that you care about them and that you create content with their needs and challenges in mind.
To achieve this, for example, you can send personalized emails using tools that allow you to add the name of the recipient within the body of the message. You can also make discounts and offers that appear to be exclusive to them.
The more you address your client individually, the better your conversion rate will be.
Use Email and SMS marketing
Most people are very aware of their inboxes. Therefore, it is a perfect idea to contact them using those.
Of course, as we mentioned before, it is very important that you use personalized messages. Also, try not to send more than two messages a week because otherwise, you will begin to inconvenience your readers.
Finally, do not use this means to promote yourself, but to report on topics that you consider important and to generate more traffic on your website.
Do not abuse this technique because it will end up being counterproductive. But when it is well used, it has exceptional benefits that you can take advantage of!
Create multimedia content and keep your web page optimized
Content creation is your primary method to make your Digital Marketing strategy successful.
Most of your content should be aimed at providing relevant information that helps dispel doubts and fulfill the needs of your target audience.
It is good that you do not use only the text format to create your content since many people can get tired of it. Also, try other formats such as videos, podcasts, and infographics. This will prevent your followers from getting bored.
Of course, although the content is essential, there is another aspect that you should not neglect: your website.
It is imperative that you optimize your pages based on the user's perspective. By that, I not only mean that the website must be attractive, but that the loading time is fast, the menus are visible and easy to use, the content is properly organized, and the site perfectly suits the screen on which it is displayed.
It is essential that you take into account all these aspects and ensure that the user experience is as smooth as possible. In this way, you will make visitors come back and maybe become a returning customer.
Take advantage of social networks
This is, without doubt, one of the best tools at your disposal due to the huge number of users who use them daily.
Social networks are a great platform to get more people to know your brand and, if you have an active account, updated regularly with good content, it will not be difficult to get them to your Landing Page.
You can also use social networks to establish a better relationship with your customers. This will not only generate more trust but will allow you to know them much better.
Measure, measure, and measure
One of the most remarkable aspects of digital marketing is that everything can be measured, and this helps us to know better what is working and what is not within our strategy.
Before, we mentioned that you must be clear about your objectives. Now, it's time for you to see the numbers and determine if you really are closer to reaching them.
It is critical to measure everything you can because all this information will help you improve the strategy and make it more effective. There are no unnecessary data because they all can give you valuable insights!
If you can gather a lot of information, you are more likely to know precisely what is working and what you can improve. This will facilitate the task when it comes to developing your campaigns.
And that's it! We have already seen all the fundamental tools digital marketing offers us and how to take advantage of them!
In any case, it should be noted that it is difficult to follow each of these tips. If you realize that it's a lot for you, maybe you should look for a marketing expert or a specialized agency.
Of course, do not postpone it too much! Nowadays, it is vital for a business to have a developed digital presence.
So, what are you waiting for? Put into practice everything we taught you! If you have any questions or suggestions, be sure to share those too!
(Visited 151 times, 1 visits today)