These tools will help in your journey to financial freedom.
Budgeting and Investment Tools
Planning is one of the best ways to keep things on track. Here are a few tools that can help.
Personal Finance Forums
These communities are among the best there is around the web. They are supportive, friendly, and generally give out sound financial advice.
Downloadable Software
Free software packages that are less known but are very useful and totally free.
Free Retirement Calculators
Free retirement calculators you can use anytime. Also totally free.
Credit Scores
Get a free credit score using these two sources.
Good Reads
A collection of books that are solid personal finance favorites.

The Intelligent Investor – If you are serious about investing and need to buy just one investing book, this should be the one. This book introduces "value investing" which treats stocks just like cars or clothes – buy stocks at a discount to their intrinsic value.  On average, value investors do 2% better than that of non-value investors.  If you care about making money on the stock market, click here and get a copy for your library.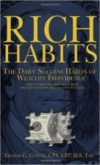 Rich Habits – This According to author Tom Corley, rich habits are like snowflakes – they build up over time.  This book is about transforming your current lifestyle by staying focused on your goals, not wasting time, going above and beyond at the office, counting calories and take care of your physical fitness.  For obvious reasons, this book is a favorite in the personal finance community. Grab this book.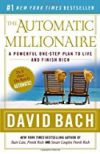 The Automatic Millionaire – Personal finance books tell us that in order to reach financial freedom we must eliminate debt, live frugally, and pay yourself first.  David Bach is no different, but his book shows you how to automate this process via direct deposit and regular savings. Find out here – it's loaded with great resources.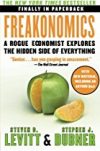 Freakonomics – The first book by Steven Levitt and Stephen Dubner. This contains stories, anecdotes, and data analysis of unusual things. While not purely finance related the book does help you think think in economic terms, which is important for investors and those who want financial security. One important concept of this book is the idea of incentives which drive decision-making in the real world. Get a copy.

Think and Grow Rich – This is one of those books that you often see in a recommended reading list of people who made great things. It is based on interviews of 500 of those who came down to history and are remembered as the greatest businesspersons, tycoons and visionaries. An all time favorite in the personal success category. Buy a copy today.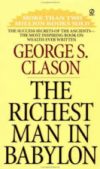 The Richest Man in Babylon – Save at least 10% of everything you earn. Do not confuse needs with desires. Improve your skills and secure a future income because wealth can be gained through a reliable income stream.  Timeless advice using very simple language.  Click here for more.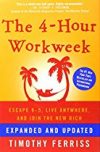 The 4-hour Workweek – This book introduces a whole different level of managing your work. Whether you are a businessman or an office worker, this book ultimately shows how to trim down your working hours to mere minutes and still be an effective individual. Click here to check it out.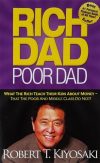 Rich Dad Poor Dad – This book is the story of Robert Kiyosaki as he grew up with two fathers -his real dad and his bestfriend's dad. Both taught him how to achieve success but with different approaches. The book circles around a core concept – that the rich got that way because they invest in cash producing assets using tax shelters.  A must read if you have even a modicum of interest in getting ahead financially.  Get the book for less than $10.

The Total Money Makeover – Author Dave Ramsey talks about how changing one's behavior affects your finances. This book shows a step by step program in giving your finances it's much needed overhaul. Ramsey says you should stick to the basics, avoid debt, save money and pay off your mortgage. Start today!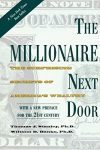 The Millionaire Next Door – This book shows common traits of people who gained wealth through the years. A personal finance favorite that changed the lives of millions of readers. Get it here.
(Visited 1,808 times, 1 visits today)

Kara Perez is the original founder of From Frugal To Free. She is a money expert, speaker and founder of Bravely Go, a feminist financial education company. Her work has been featured on NPR, Business Insider, Forbes, and Elite Daily.