Cooking at home is the best way to establish healthy, consistent eating habits. It's also time-consuming, potentially expensive, and creates a lot of dirty dishes. Blue Apron's mission is to deliver fresh food from sustainable sources that help reduce food waste and teach people how to cook.
Blue Apron has partnered with 150 farms so far, and they source their partners according to lists from Seafood Watch, use non-GMO foods, and use meats with no added hormones. There are two options: a meal plan for two people, and a family meal plan. Each two person meal kit comes with a recipe card and all the ingredients needed to make a meal for two people. There are three meals in each box.
Meals are delivered to your front door, eliminating the need to go and pick up groceries. Blue Apron promises that you won't repeat a recipe in the first year of service, so you've got 12 months of different meals coming to you.
I tried out the two person meal plan.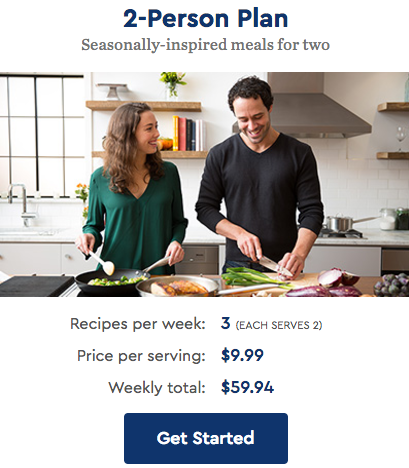 I've never been much for cooking, but when the food and instructions literally show up in a box at your front door, you've got to give it a shot! I made three meals: Spicy Shrimp Coconut Curry, Tangelo and Honey Glazed Salmon, Chipotle-Glazed Meatloaf.
Blue Apron Review: Spicy Shrimp Coconut
I would never make this kind of dish on my own. Just the title kind of intimidates me! I appreciated that this dish had only six ingredients and four 'knick-knacks', what Blue Apron calls things like spices and garnishes.
Overall this meal took me an hour to complete. The prep time is listed at 15 minutes, and cook time is between 15-25 minutes. Those with a little more skill and a newer oven might hit those times. I'm a kitchen novice, so I double checked every step and took my time making the dish.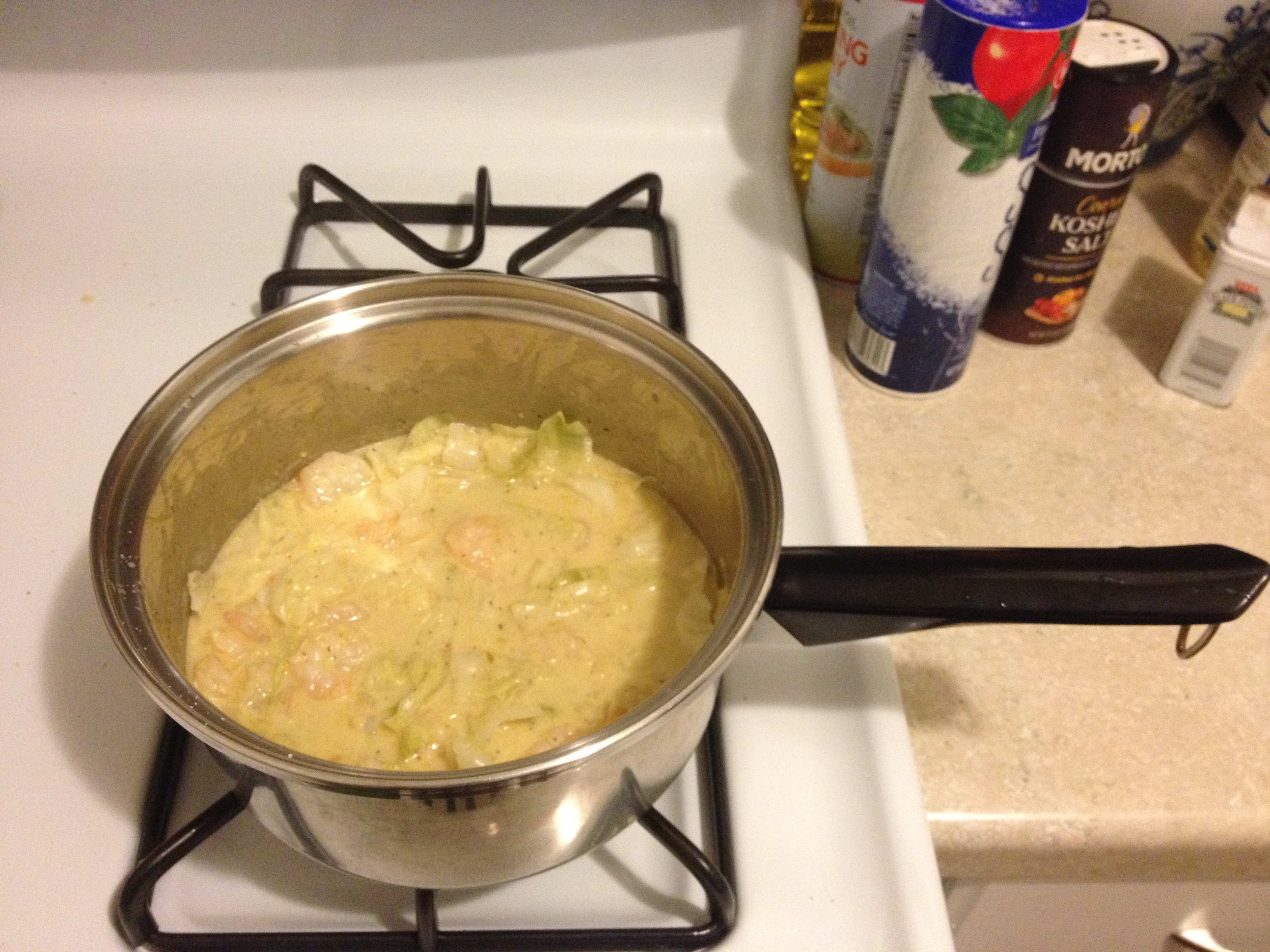 Curry is one of my favorite dishes and I've never made it. It was a learning experience!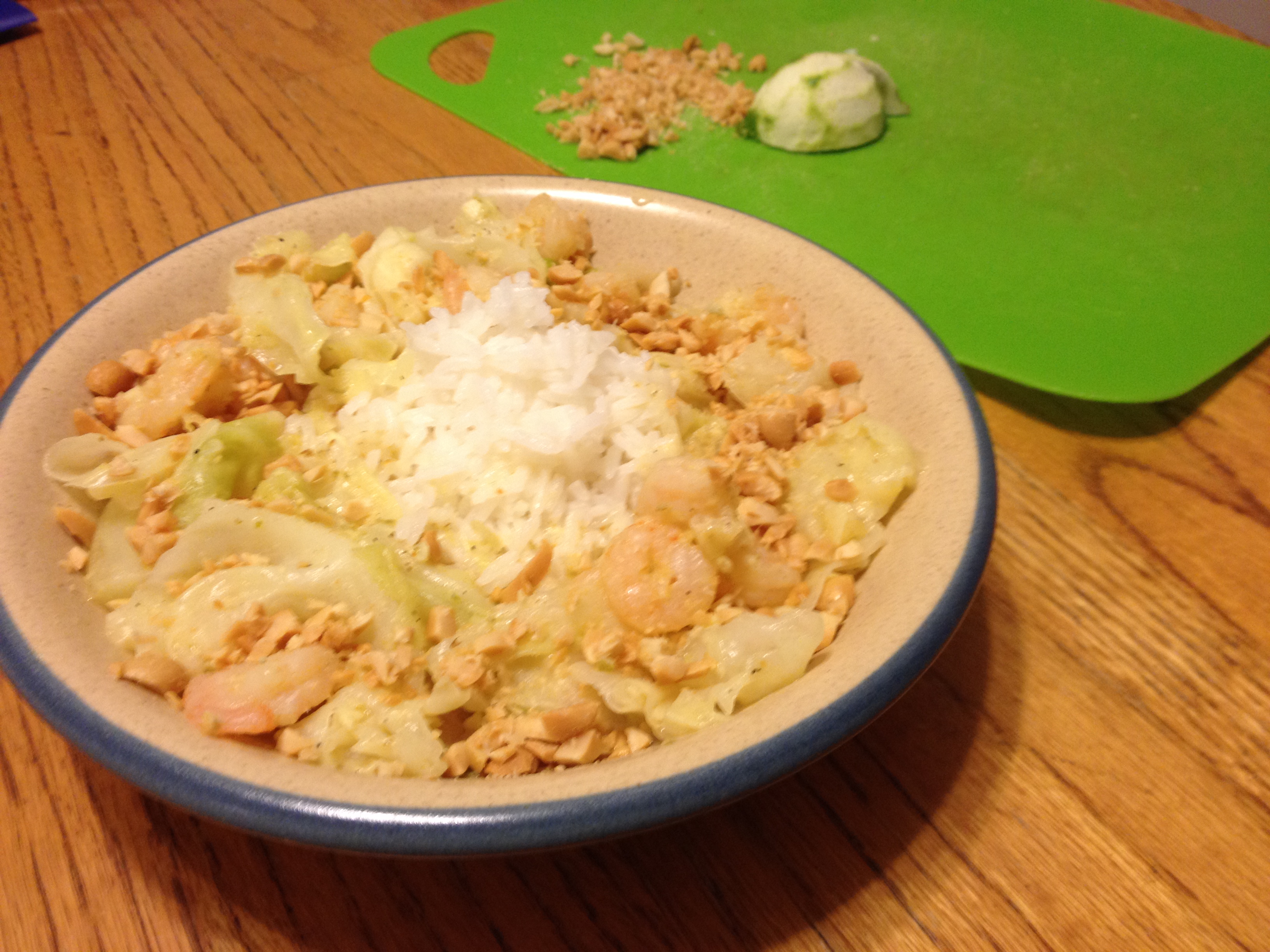 I don't actually eat shrimp, but my boyfriend really loved this dish.
Blue Apron Review: Chipotle-Glazed Meatloaf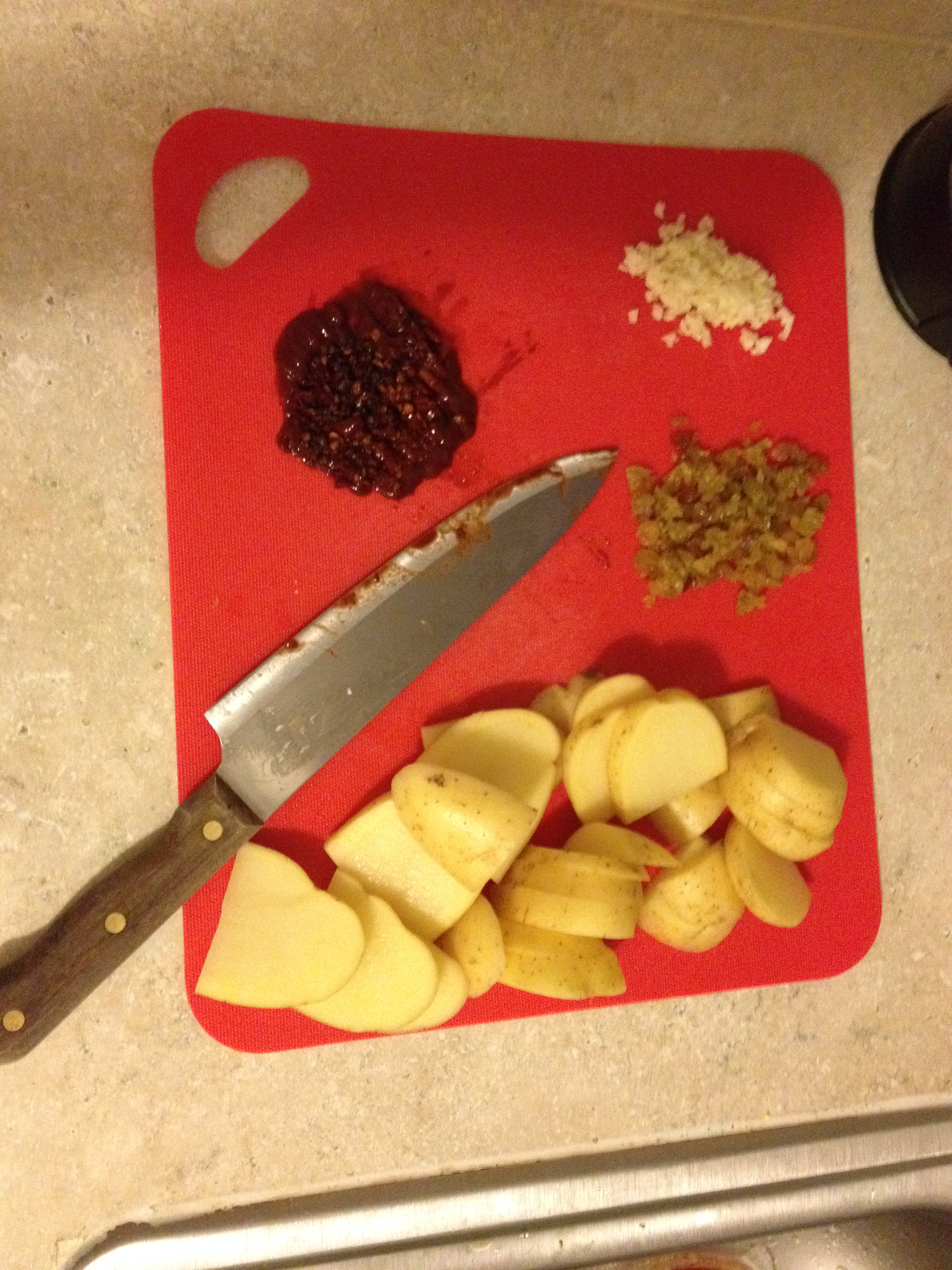 The meatloaf was an unexpected dish. It's definitely more of a cold weather meal, and it never really gets cold in Austin.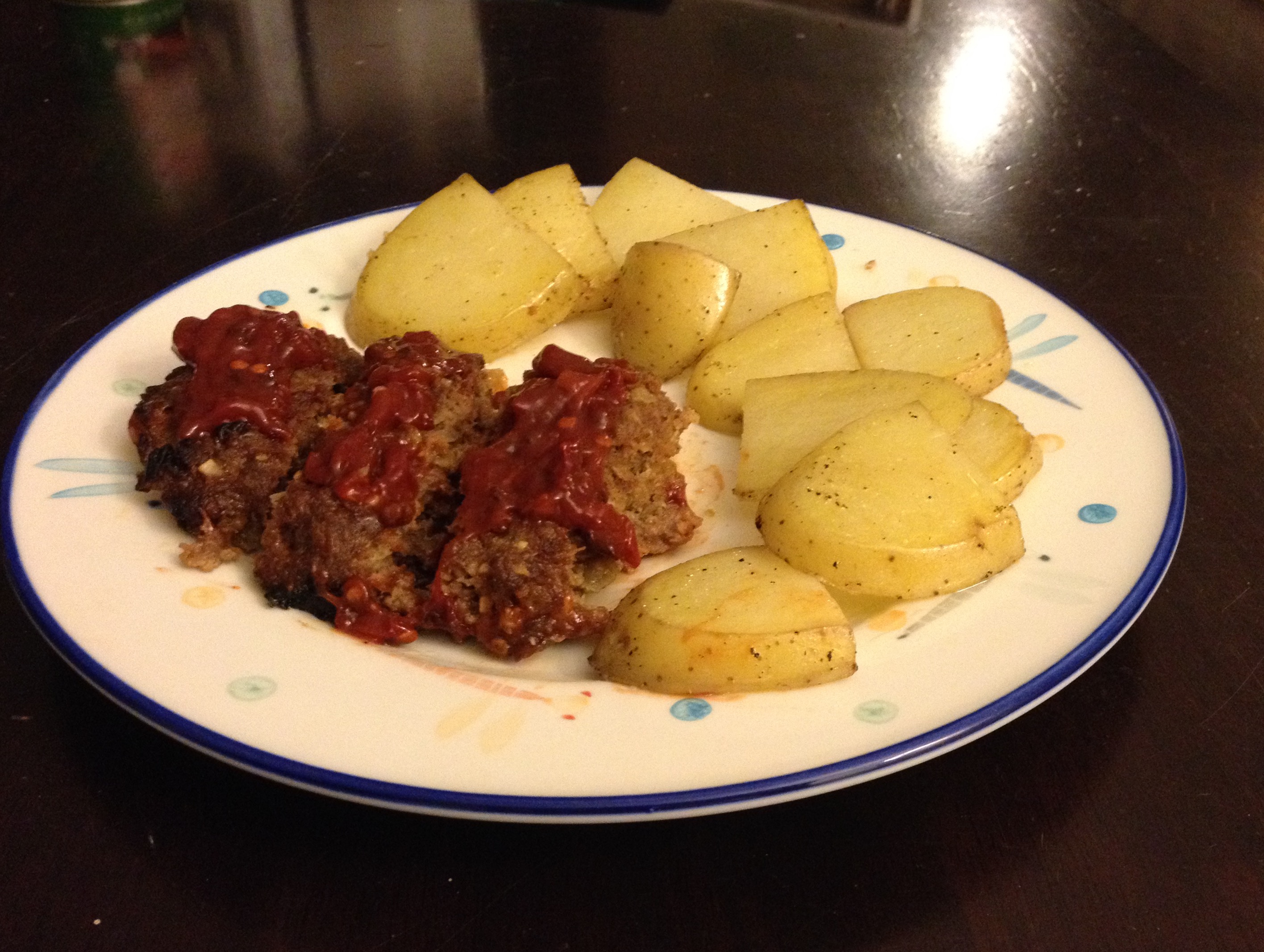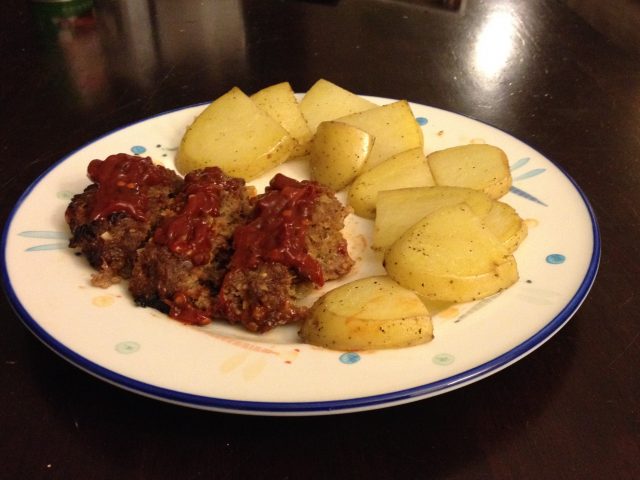 Something I loved about the meals is that they include side dishes. Meat and potatoes, can't get more all-American than that!
Blue Apron Review: Tangelo and Honey-Glazed Salmon
This was my favorite dish. I love salmon and it's something I would never buy for myself. Salmon is fairly expensive, so getting this in the mail felt like such a treat.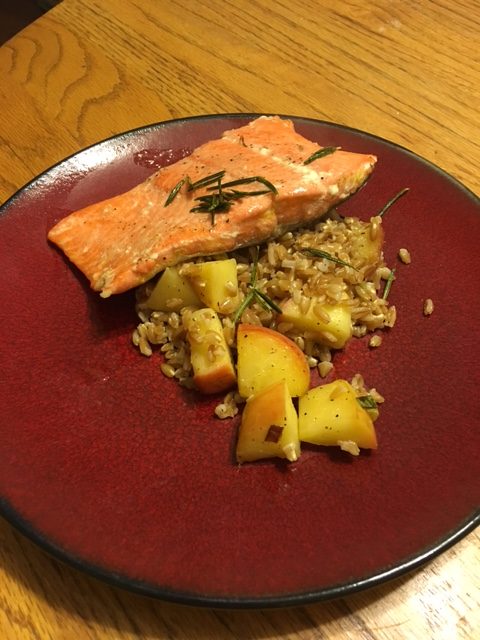 This was a nice, light dish that left me full. Those fish Omega-3's had me feeling like I had eaten really well that night!
Blue Apron Pros
1.Delivery: Blue Apron comes straight to your door. You can't beat that!
2. Ingredients: The food is fresh and comes from sustainable sources. I appreciated that I could trust what I was eating.
3. Easy to follow directions: The recipe comes with pictures and step by step directions. As a kitchen novice I appreciated the simple writing style.
Blue Apron Cons
1. Storage space: Getting three meals in one lump package takes up a lot of space in your refrigerator and cabinets. For people without a lot of storage space, having somewhere to put the food can be a real problem.
2. Cook time: There's no way around it- making your own food takes time. All three meals took me an hour to make.
3. Price: With Blue Apron, you're paying for the convenience factor. You can definitely buy this food in larger quantities at the grocery store and have leftovers. Although, Blue Apron might have better prices than the supermarket. Savingadvice.com did an interesting comparison which found that the supermarket cost of a Blue Apron meal was nearly double what Blue Apron charges. (Check it out here).
4. Control over food: If you have food restrictions or are a picky eater, Blue Apron doesn't accommodate you super well. I don't eat pork, red meat, or most fish. As such, getting a shrimp and meatloaf dish in one package limited what I was actually eating. They do offer vegetarian options, but you don't have total control with these meals.
Blue Apron Review, Final Assessment
So, is Blue Apron worth it? Well, it depends.
Blue Apron is a convenient service for those who have the time, money and interest to cook for themselves. You can even build your own cookbook by holding onto the menu cards and make the meals again. The delivery was prompt, and the food lasts for several days, so you don't have to get to it right away.
If you want to learn how to whip up some impressive meals in the kitchen, Blue Apron is a great kick off point.
If you're short on time, storage space and money, it might not be the answer for you. I personally am still subsisting on catering leftovers, so I won't be subscribing. There is still a ton of value for people with different lifestyles.
Finally if you want to sign up for Blue Apron, don't pay full price.  Instead, please use this link – it gets you $30 off your first order. You can also click on the advertisement to the left, it is valid for $30 off the first order also.
More Blue Apron reviews:
(Visited 410 times, 1 visits today)

Kara Perez is the original founder of From Frugal To Free. She is a money expert, speaker and founder of Bravely Go, a feminist financial education company. Her work has been featured on NPR, Business Insider, Forbes, and Elite Daily.