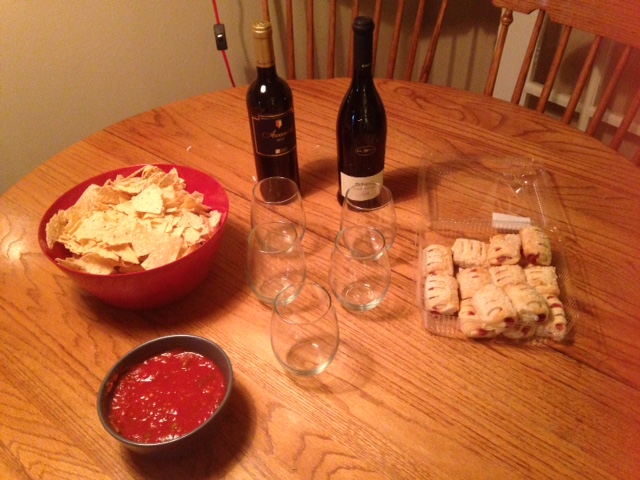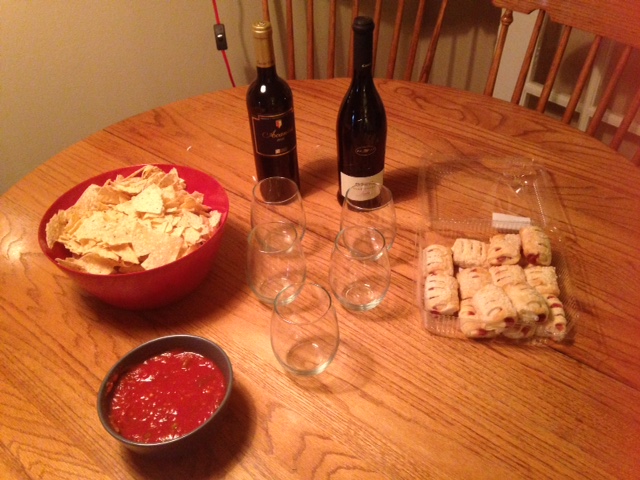 Snacks for the swap
Monday night I hosted my very own clothing swap! I've attended a few over the past year but never been the host. I love clothing swaps. They're a fantastic way to meet people, pick up new clothes for free and spend a few hours in the company of other women. I'm very into safe female spaces and a clothing swap is just that.
A clothing swap is really one of my favorite clothing -related activities. I dislike shopping and trying on clothes but I really like swaps. People bring a variety of clothes directly into my home, there's always some alcohol and you get some feedback on what things look like on you. It's the kind of shopping I can get behind! Plus there's the whole 'everything's free' thing. Right in line with my frugal lifestyle!
As I've talked about before I'm in the market for some new work clothes. You never know what's going to show up at a swap. Most of what I've gotten is basic tank tops, shorts and summer dresses. This time around though we had several brand new swappers who brought a whole bunch of professional clothes!
None of the pants or skirts fit either my body or my personal taste all that well sadly but I did manage to score some white and black tops that will work well within my current wardrobe.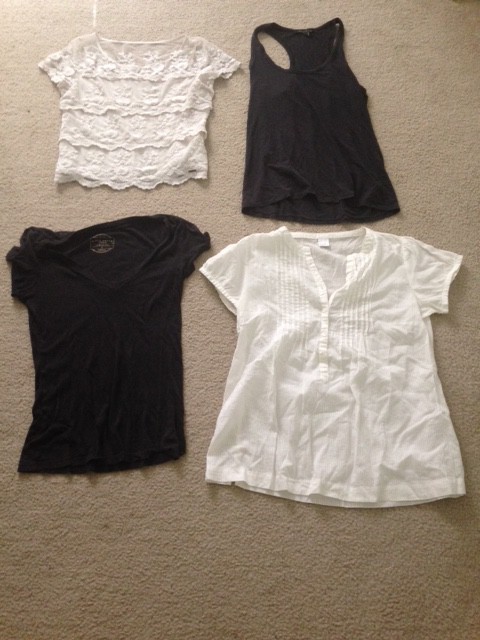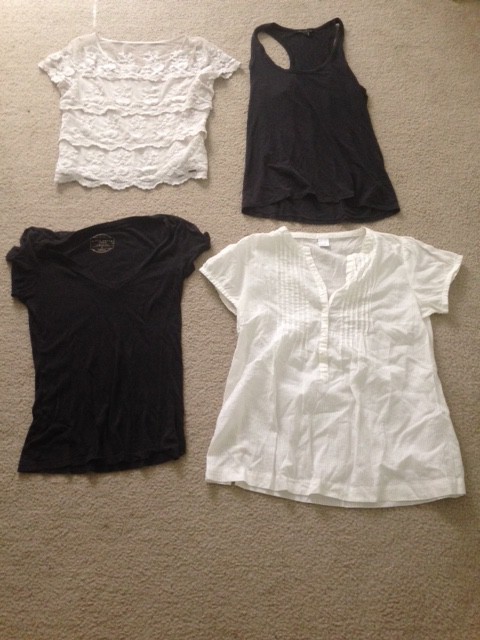 You can't go wrong with a basic black tank or t-shirt and the white shirt in the bottom left corner is a beautiful linen shirt that will work well with either slacks or jeans. My little white lace crop top I snagged will be wearable for about two more months here in Austin too, and I'm excited to wear it with a mxi skirt!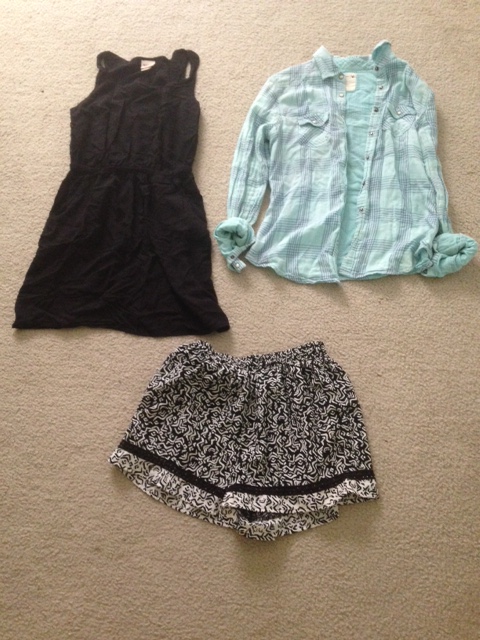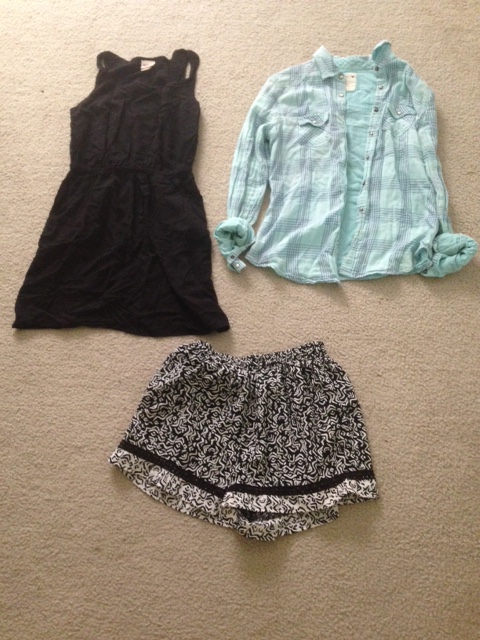 Now remember that work for me includes catering. The dress code for catering is all black with covered shoulders. This little black dress I got will work perfectly for catering with a black cardigan (of which I have two!). I also LOVE a good flannel button down. I was planning on hitting up the men's section of Goodwill for a nice roomy flannel sometime soon. This one here is nice and fitted and works well with my yoga pants or jeans-when-I'm-feeling-fancy lifestyle. I like a nice casual look in my life. These black and white shorts are a silky material, kind of like glorified pajamas. AND THEY HAVE POCKETS! All my ladies out there know very few of our clothing options have real pockets.
I actually wore them with the black tank top to do some work in a coffee shop this week. They're super comfy and really cute. And the pockets!
I spent about $19 on two bottles of wine and chips and salsa, but that pales in comparison to what I would have spent to buy all these clothes. And who knows what else I would have been tempted with if I had gone into a store. A clothing swap is a fantastic way to save money and hang out with friends, two tenets of the frugal lifestyle. I'm thrilled with how it went and am already looking forward to doing it again in a few months!
(Visited 172 times, 1 visits today)

Kara Perez is the original founder of From Frugal To Free. She is a money expert, speaker and founder of Bravely Go, a feminist financial education company. Her work has been featured on NPR, Business Insider, Forbes, and Elite Daily.