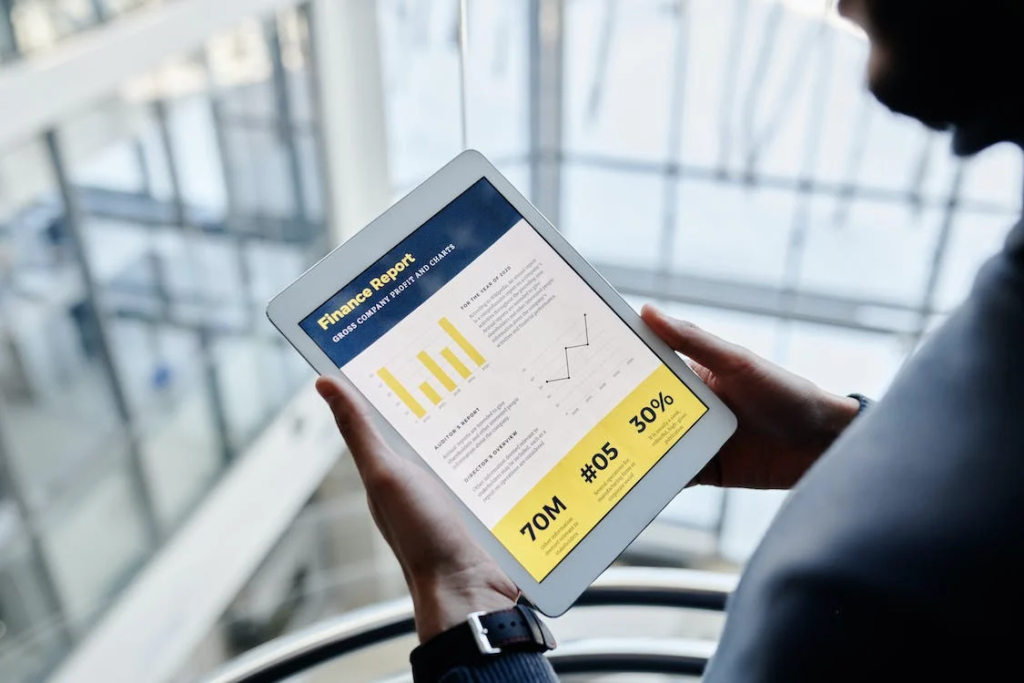 Investing in your business can offer benefits that reach well beyond the bottom line. From increased employee morale to better customer relations, there are several reasons to invest in things for your business that may benefit you in more ways than one. But with so many options for things to invest in for your business, where do you even begin?
You can't just choose to invest in anything and expect it to reap rewards, of course. However, there are certain types of investments that tend to offer more benefits than others. So here are five things to invest in for your business that may just offer you a whole lot more than increased profits:
Life Insurance
As a business owner, you are the lifeblood of your company. What would happen to your business if something happened to you? It is where life insurance comes in. Investing in a good life insurance policy can give your family and business partners assurance knowing that they are taken care of financially if something happens to you.
Not only that, but you have the option to use life insurance policies as a source of funding for your business should you need it. You can access your policy's cash value through loans or withdrawals without giving up any ownership stake in your company. 
If you're ever faced with a significant business expense that you can't cover any other way, cash value life insurance can be a true lifesaver. However, make sure to check in with your policies first and ask your agent about it. Whether you are under medicare products or something else, it's best to know what you can do before diving in willy-nilly.
Improved Website
In today's digital age, your website is often the first impression potential customers will have of your business. Investing in a well-designed and user-friendly website can go a long way in helping you attract and retain customers. Your website should be designed with your target audience in mind. It should be easy to navigate and contain all the information your customers need about your products or services.
An improved website can also help you boost your search engine ranking, making it more likely that potential customers will find you when they're searching online for what you have to offer. And with more and more people using their mobile devices to access the internet, it's also vital to ensure your website is responsive so that it can be viewed on all types of devices.
Customer Relationship Management (CRM) Software
Investing in CRM software can help you better manage your customer relationships, leading to improved customer satisfaction and loyalty. CRM software gives you a 360-degree view of each customer, allowing you to track all your interactions with them in one place. It can be incredibly helpful in identifying areas where you can improve your customer service and address any problems that may arise.
CRM software can also help you target your marketing efforts more effectively, increasing sales and profits. And because happy customers are more likely to refer others to your business, CRM software can also help you attract new customers. So if you're not already using CRM software, now is the time to invest and see how it can benefit your business.
Employee Training and Development
Employees are your most important asset, so investing in their training and development only makes sense. By providing your employees with the skills they need to be successful, you can improve your company's overall performance. Employee training can also help reduce turnover, saving you time and money in the long run.
There are several ways to invest in employee training and development, such as offering on-the-job training, funding employees to take courses or attend workshops, or even sending employees to conferences. Any of these options can help your employees become more skilled and knowledgeable, which can benefit your business in several ways.
Business Planning and Consulting
Investing in business planning and consulting can help ensure your business is on the right track. A good business consultant can provide valuable insights and advice, helping you avoid common mistakes and identify growth opportunities.
Business planning can also be beneficial in times of transition, such as when you're expanding your business or introducing new products or services. Having a well-thought-out plan can help you navigate these changes successfully and ensure that your business continues to thrive. And if you're ever faced with a significant challenge, such as a natural disaster or an economic recession, a solid business plan can help you weather the storm.
Final Thoughts
No matter what type of business you have, there are several ways you can invest in your company's future. By investing in things that will make your business more efficient, more customer-friendly, and more profitable, you can ensure that your business continues to grow and succeed. So don't wait any longer. Start investing in your business today and see how it can pay off in the long run. You'll be glad you did.
(Visited 1 times, 1 visits today)