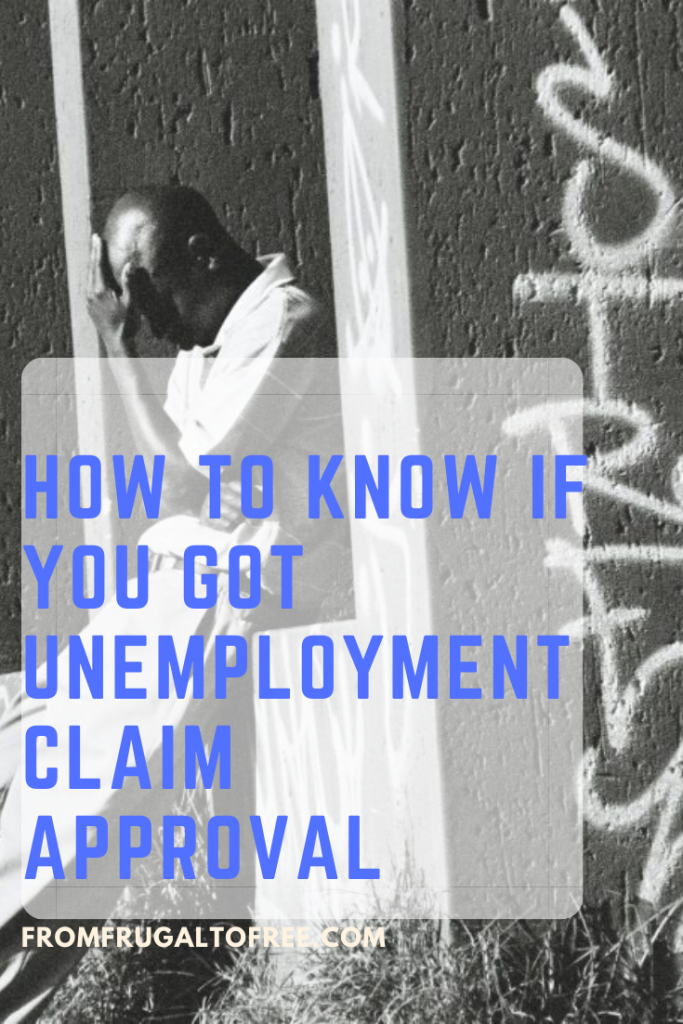 Did I get unemployment claim approval? Before I ever filed for unemployment, I would have assumed that it was easy to figure this out. However, now that I've gone through the process myself, I can see that it's not so easy at all.
Unemployment Claim Approval Is Confusing
It's particularly confusing for people who have never applied before. Moreover, I'm a freelance contractor. Under previous rules, I wouldn't qualify for an unemployment claim approval. However, under COVID rules, I'm allowed to apply for unemployment if coronavirus affected my income, which it did.
I thought that applying was simple. I did the process for my state and waited to hear back. Then, over the next few weeks, I received a number of documents in the mail related to my claim. They wanted additional information, which I provided. But I couldn't tell what they wanted sent via paper, what was supposed to be filled out online, and what to do with paperwork that clearly didn't even apply to my situation.
I tried to call, but – understandably – the phone wait times are extra long during COVID. I eventually figured out that I had applied for regular unemployment. Unfortunately, it's a different process for COVID-era freelance contractor unemployment. So a lot of the confusion was because I hadn't filled out the right paperwork.
So, first things first, make sure that you fill out the right unemployment claim!
Did Your Application Receive Approval?
First of all, it's important to recognize that each state has its own unemployment system. Therefore, the specifics for your state may be different than mine. Make sure you research the rules, regulations, wait times, and protocol for unemployment claims in your own state.
It's also important to realize that COVID has created a backlog of unemployment applications. A record number of people have filed for unemployment across the nation. As a result, it can take several weeks before you find out if you have unemployment claim approval.
Unemployment Claims in California
On the other hand, in some states, you might get approval more quickly than in the past. In California, the usual seven day waiting period for claims has been waived. Moreover, you don't have to prove that you are looking for work in order to receive benefits.
In California, you should receive the following documents once you have applied for unemployment:
Notice that you have successfully applied for unemployment benefits
Notice of your unemployment insurance award
Your customer account number notification
"Unemployment Insurance Benefits. What You Need to Know"
Once you are approved for benefits, you will also receive a Continued Claim form, which you use to recertify your approval every two weeks. You will also receive an EDD Benefit Card in the mail.
In the list above, notice the second bullet point: notice of your unemployment insurance award. This is the document that you want to look for to find out if you have unemployment claim approval. It will tell you if you have been awarded unemployment. It will also tell you how much you will receive each week. Furthermore, it indicates your maximum benefits limit.
What To Do If You Aren't Sure Whether Or Not You Have Claim Approval
If you have filed a claim for unemployment and have not received this type of notification, then you can contact the unemployment office to check on the status. In many states, you can check the status of your application online. If you have to call your state unemployment office, prepare for long phone wait times during this COVID period.
(Visited 1,247 times, 1 visits today)
Kathryn Vercillo is a professional writer who loves to live a balanced life. She appreciates a good work-life balance. She enjoys balance in her relationships and has worked hard to learn how to balance her finances to allow for a balanced life overall. Although she's only blonde some of the time, she's always striving for total balance. She's excited to share what she's learned with you and to discover more together along the way.