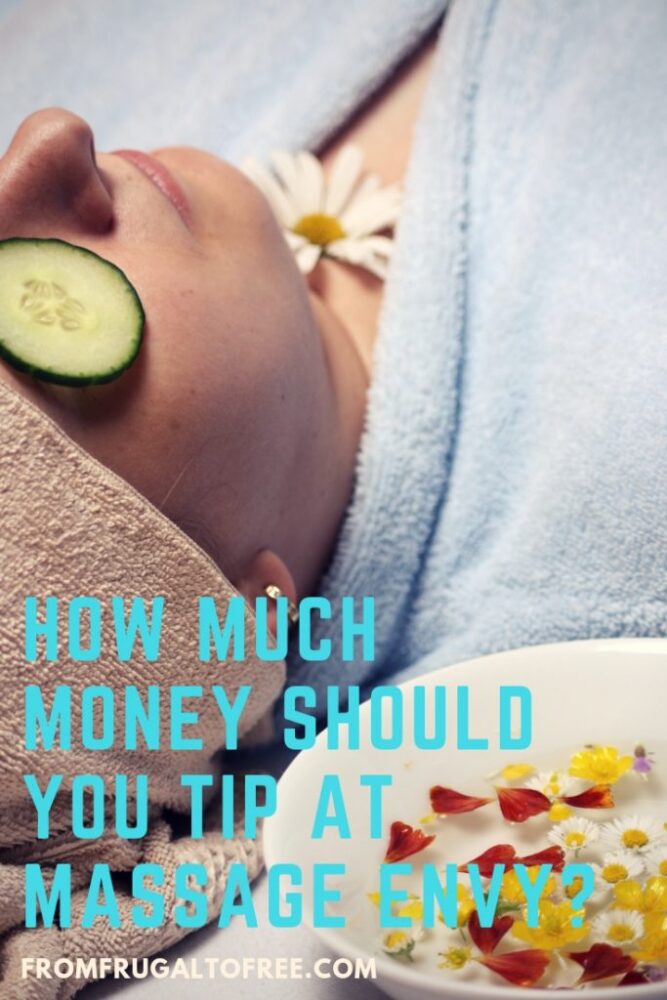 It isn't always easy to figure out how much to tip in America. We tip everyone from coffee baristas to massage therapists. However, the amount varies quite a bit. When you get a massage at an affordable place such as Massage Envy, it's hard to know what's fair to tip. But it's important that you do so because that's how massage therapists make a living. So, here's how much money you should tip at Massage Envy.
As a student, if you save some cash you also can ask a writing expert from https://dissertationexpert.org/ who can help you complete your dissertation.
What is Massage Envy?
First, let's back it up and make sure that you know about Massage Envy.
Massage Envy is a national chain of wellness studios that focus on bodywork (massages) and skincare (such as facials). You can get an array of treatments through Massage Envy. Massage services include hot stone, aromatherapy, and Swedish massage. It also offers a unique service called Rapid Tension Relief, which uses percussion pressure to relieve pain. Facials include back treatments, Microderm infusions, and acne care.
It's a luxury business, and most people understand that tips are expected in this line of work. However, it's a unique business model. Massage Envy uses the franchise business model, which isn't at all common among spa services.
What that means is that the franchise location in Seattle is going to be owned by a different person than the location in Atlanta. While they all operate under the main company, each franchise gets to set some of its own rules. How much to tip at Massage Envy depends on which franchise location you're visiting.
Moreover, Massage Envy also uses a membership model. Membership fees include a once-a-month massage or facial, as well as unlimited additional massages at the member rate, and discount and referral programs. Prices for members are different than for non-members. Since the rates differ, and you pay monthly fees, it's confusing to know what to tip at Massage Envy.
So, How Much Should I Tip At Massage Envy?
Massage Envy previously had this posted on their website:
"To show your therapist how much you appreciate their service, you may want to leave a gratuity. Information on the suggested gratuity range for your service is available at the front desk. We look forward to welcoming you for your first visit."
What does this mean? Since Massage Envy follows the member model, members pay a different price than non-members. So, the amount they suggest for a tip will depend on your membership status and the type of service you've purchased.
If you're in doubt, you can ask at the front desk. They'll give you the usual customary tip amount that people leave at that location. Some locations have a standard tip sheet.
Average Massage Envy Prices
A one-hour massage is usually $55-60 for members and $100 for non-members. Generally speaking, tips fall into the 10-20% range for a luxury service like massages. Real Simple suggests erring on the 20% side, though.
Massage therapists make a flat hourly rate, so tips are truly just tips. This is different from a restaurant, where waiters depend on their tips to earn money. Nevertheless, especially in expensive cities, massage therapists do rely on those tips to make ends meet.
Average Amount to Tip at Massage Envy
Massage Envy suggests that you tip your therapist based on the non-member rate. So, your tip would range somewhere between $10-20 for a one-hour massage. Based on the Real Simple advice, you would tip $20 on a $100 massage.
Tipping on the full amount even when you're a member is similar to when you tip at a restaurant where you've used a coupon. You tip on the pre-coupon amount. You don't tip on your actual bill, because then you're cheating the wait staff.
At Massage Envy, if you only tip $5 (because that's about 10% of the member price for your massage) then you're not really giving a fair tip to your massage therapist.
What a Former Manager Has to Say
"As a former LMT and manager there, I can truly advise the following for a one-hour session: If you loved your massage, $15-$20 is greatly appreciated. Most members tip $10 per 50 min session. If you receive a 2hour massage and your therapist did not interrupt the session for a bathroom break, tip him/her $30-$40 if you can afford it. Massage is physically taxing on a therapist's body." – Quora
Things to Consider When You Tip at Massage Envy
Prices for services may vary from location to location. If your local Massage Envy has a one-sheet with suggested tip prices, take a look at it when you stop in. They usually have one at the front desk and may even have a chart hanging in the room where you get your massage. That will guide you in figuring out your tip at Massage Envy.
Moreover, take into consideration the following things:
How much do you usually tip a massage therapist? Although the suggested rate is 10% – 20%, many people tip slightly more than this.
How long was your massage? When considering your tip amount, remember that the full amount of the massage is based on the service as well as the time length. Tip more for a 90-minute massage than for a 60-minute massage.
Did you ask for special treatment? For example, did you get a pregnancy massage or a geriatric massage? While it's not required to tip more for those services, doing so recognizes that the therapist has advanced skills.
Was the massage amazing? Honor your massage therapist's hard work with a higher tip.
Read More
(Visited 43,711 times, 1 visits today)

Kara Perez is the original founder of From Frugal To Free. She is a money expert, speaker and founder of Bravely Go, a feminist financial education company. Her work has been featured on NPR, Business Insider, Forbes, and Elite Daily.