Adding frugal art to your home is a terrific investment – art makes your home unique. In fact, it's how you express yourself inside of your space, and it tells visitors something about you.
Frugal Art to Match Your Lifestyle
More than that, though, art gives you pleasure each and every day. Your home should reflect your joys as well as your values. If you believe in simple beauty, your home's art should reflect that minimalist style. On the other hand, if you feel brighter when you see an abundance of patterns layered on top of one another, then that's what you should look for in the art you bring into your home.
Whatever your artistic style, there are many options for adding frugal art to your home. Most of these options are DIY. However, there are some storebought choices, as well, for people who don't wish to create their own art. Here are seven frugal art ideas to try in your own space: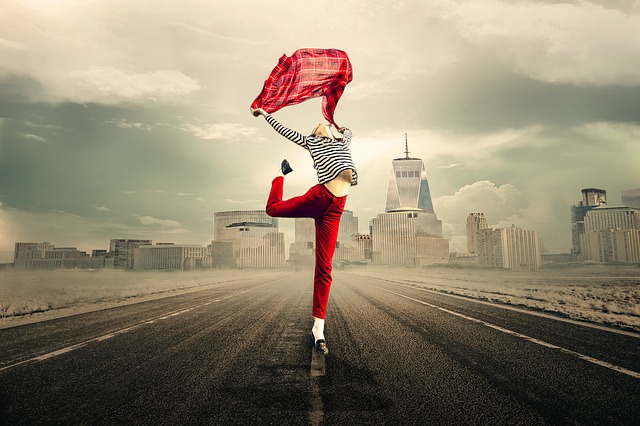 1. Framed Fabric
Go on a hunt for beautiful fabric. Great sources include:
Items in your closet that you no longer wear
Thrift stores and estate sales
Clearance aisles in fabric stores
Friends' closets; many people have clothing they wish to declutter
Once you have your fabric, you just need frames. Repurpose any that you already have. Otherwise, look for sales and discounts. You might want to keep your eye out for non-traditional frames. For example, a set of embroidery hoops can become beautiful frames.
Insert the fabric into the frame. Hang. Enjoy.
2. Framed Paper
Beautifully decorated paper also looks great inside a frame. My favorite option is to shop for seasonal paper just after the season has ended. For example, buying Halloween-themed paper in November. The price is always low, and it gives me a stock of pretty paper. Then I can regularly rotate out the sheets in a frame. Other related ideas:
Layer several different papers
Make your own paper from scraps
Use pages from a coloring book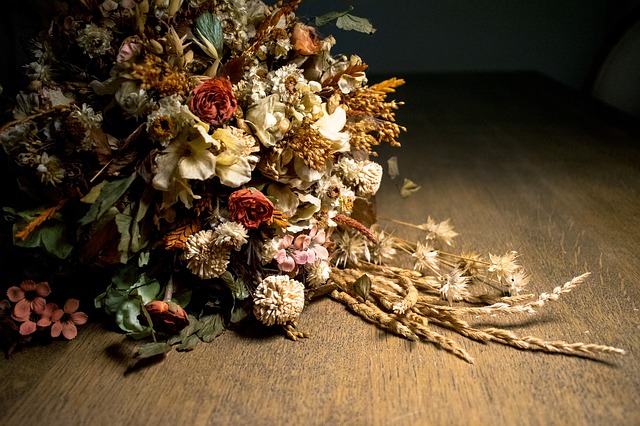 3. Pressed Leaves and Dried Flowers
Turn to nature for all of the resources you need to create frugal art in your home. Pressed leaves and dried flowers can be placed on display in many different ways. For example,
Frame and hang them
Place them inside of decorate bowls
Create a wreath to hang
4. Paint a Used Canvas
Make your own wall art. First, pick up an affordable canvas. One of my favorite resources is Goodwill, where I can usually find existing art on canvases. Then all I need to do is paint over the existing image. In addition to painting it yourself, you could:
Let your kids do the painting
Have a painting date with your partner
Invite friends and family to come add to the work of art
5. Dishcloth Display as Frugal Art
There are so many beautiful dishcloths and hot pads out there. Make a wall art display by collecting a bunch and hanging them strategically. This frugal art idea is particularly great for kitchens.
6. Silverware and Dishes
In addition to dishcloths, there are many other home items that look beautiful when placed on display. For example, collections of pretty plates can be hung on a wall. Each one is a work of art on its own. Hang them together for a powerful impact. Similarly, unique silverware can make a pretty art display.
You can find these types of items affordably at thrift stores, garage sales, and in clearance aisles. The fun thing about this type of frugal art is that you get into the joy of collecting. When you're out, you keep an eye out for a new piece to add to the display. This adds a new element of joy to the display.
7. Support Artist Friends
Do you have friends who create art? Maybe one has an Etsy store and another has a small studio. Support them. Their art is likely more affordable than purchasing something in a gallery or store. Moreover, it is personal and special to you. It is an investment worth making. If you're lucky, you might even be able to barter with the artist!
Read More:
(Visited 207 times, 1 visits today)
Kathryn Vercillo is a professional writer who loves to live a balanced life. She appreciates a good work-life balance. She enjoys balance in her relationships and has worked hard to learn how to balance her finances to allow for a balanced life overall. Although she's only blonde some of the time, she's always striving for total balance. She's excited to share what she's learned with you and to discover more together along the way.