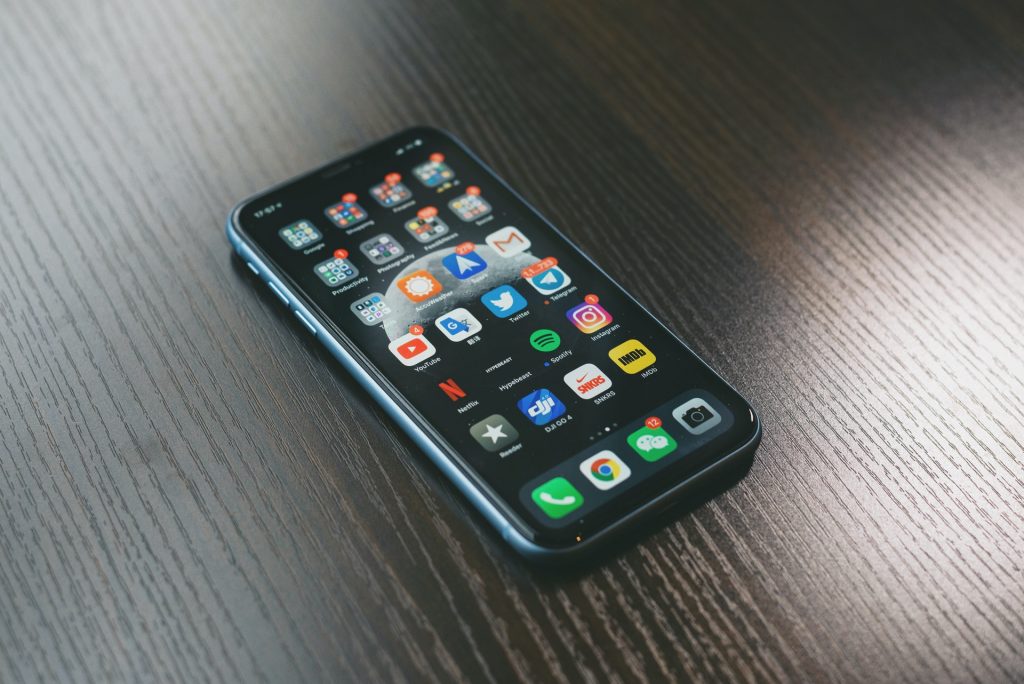 There's technology. There's finance. And then there's the new world of fintech, in which tech companies create tools to assist you with your finances. Gamification is a great way for tech companies to keep you interested in their products. Therefore, it's no surprise that there are some fun money apps available to gamify your finances.
What is Gamification?
Gamification simply means that you take the rules and norms of game play and apply them to something else. Most commonly today, it means applying game features to phone apps, websites, and other Internet-based activities.
The human brain loves the reward of games. Therefore, if an app uses game features then we're more likely to use the app. And keep using it. We come back to it again and again because we like the mental reward.
One really obvious example is the use of likes, follows, and alerts to keep you tuned into a social media app. Your brain sees those, senses the game play of competition, and wants to "level up." Therefore, you keep trying to visit the app to increase your follows.
Gamification is used in everything from fitness apps (where you might get "rewards" for reaching certain goals) to "To Do" apps (where your points might get deleted if you don't reach your goals.)
How Fun Money Apps Use Gamification
People often find money to be a serious, intimidating topic. Games make it more fun and accessible. Therefore, some of today's most fun money apps use gamification to improve personal finance.
Here are four of the money apps that help gamify finances and make your money more fun …
1. Long Game
This app doesn't just add game-like features to your personal finance experience. Instead, it rewards your money actions with access to actual games. With each game that you play, you have the chance to earn more money. If you enjoy playing games on your phone, then you might find that this is one of the most fun money apps for you.
Here's how it works:
Download the Long Game app. Simply visit the website, enter your cell phone number, and they'll send you a link to set up the app.
Use the app to open a free savings account. You can link it to your regular bank. There is no minimum deposit. Note that the account is free for the first thirty days. After that, it's still free if you set up Direct Deposit. Otherwise you'll get charged $3 per month.
You get access to games. The more you deposit, the more games that you get. Play the games to win money – both real cash and cryptocurrency.
Each time that you play a game on the app, you get the chance to win more money. There are various lottery-style games available. Additionally, you can play longer "savings mission" games. This app gamifies the experience of saving money. You can also earn money through a referral fee when you tell others about the product.
According to Forbes, the Long Game has given out more than $100,000. Moreover, they say that "users can win up to $1 million and cryptocurrency, including bitcoin and ethereum." You can also earn a tiny amount of interest on your savings in the app's bank (which is an FDIC-insured bank.)
2. Givling
That same Forbes article describes several different money apps that gamify your finances. Givling is one of those. This is one of the fun money apps for people who thrive in community. You work together with a tea of anonymous people in order to answer trivia questions that earn you money. Moreover, you're working together to crowdfund money that helps people pay off student loan debt and mortgage debt. There's a real sense of community here, which heightens the gamification experience.
As you play, you earn points. When you earn the most points, you get entered into the Crowdfunding box. That means that people are playing to earn money for you. If you're the one in the box, then you get that money to pay down your own debt.
Playing Giving can cost some money. However, there are ways to play for free. Giving offers two free daily trivia plays, a free daily spin for Queue Points and free participation in two queue award games to try to win $10,000 and $50,000 respectively. If you enjoy trivia, this is a fun way to potentially get some money Fromm it.
3. Qapital
Qapital is one of the fun money apps that offers a variety of different tools to help you better manage your money. It uses gamification to make doing so more fun. For example, when you sign up, you set a savings goal such as "go somewhere" or "pay off debts." You can create both short-term goals and long-term investment goals. You can even set up Joint Goals with others.
Furthermore, you can set "rules" that trigger saving. For example, a "round up" rule rounds up all of your spending and then puts the extra money into savings. However, if you really want to gamify your experience, then you should use the IFTTT (if this then that) rule. With this rule, you link your Qapital app to other apps such as Twitter, then you create fun rules such as "every time X celebrity tweets, save Y amount." It becomes fun to set different savings triggers. As a result, saving itself becomes less of a chore.
There are many different apps available to assist you with saving money. Most of them use a few small gamification features, rewarding you with points when you meet a goal for example. However, this one really takes that gamification to the next level. It makes saving money itself the game. You can complete Money Missions that help you delve deeper into your saving. Plus they offer tools to aid with smart spending and investing.
4. Fortune City
Do you enjoy the kinds of games that allow you to build your own virtual city? If so, then you would probably like fun money apps that incorporate city-building, right? Fortune City is exactly that kind of app.
It's a bookkeeping app that rewards you with city-building features for daily use of the tool. If you think bookkeeping is boring, think again. All that you do here is track your expenses, and as you do, it builds your city. You'll want to keep growing your city bigger and bigger, which inspires you to do a more consistent job of tracking all of your expenses. Having done that, you then have clear access to insightful information about your spending, plus you're having fun.
Other Fun Money Apps to Try
The four money apps mentioned above offer a nice selection of some of the most unique options out there. However, almost all money apps do have some type of gamification to make them more fun. Here are some of the other fun money apps that you might want to check out:
Boodle, an app that gives you coins for trying out other new apps and games. Redeem the coins for gift cards.
FetchRewards, which gives you cash back when you photograph your receipts.
InboxDollars, through which you can earn real cash for playing games on the app.
Mistplay, which works similarly to Boodle.
SaveUp, which helps you save money while also entering you to win big prizes.
SmartyPig, which helps you set a savings goal and gamifies it with a progress tracker bar.
Solitaire Cube, a competitive game through which you can earn points over time, redeemable for prizes.
Swagbucks, where you can come back each day to earn points playing games. Redeem the points for gift cards.
Twine, an app for savings and investing that is designed to be shared as a couple working towards a common goal.
Read More:
(Visited 2,251 times, 1 visits today)
Kathryn Vercillo is a professional writer who loves to live a balanced life. She appreciates a good work-life balance. She enjoys balance in her relationships and has worked hard to learn how to balance her finances to allow for a balanced life overall. Although she's only blonde some of the time, she's always striving for total balance. She's excited to share what she's learned with you and to discover more together along the way.